Finding unique gifts for girlfriends can be tricky, but don't worry because we've done all the hard work for you and found these cool items that the lucky lady is bound to love. From top of the range coffee machines to adorable photo books of your relationship, this list has something for everyone.
---
With deliciously chewy tapioca pearls, this bubble tea kit will enable her to create 2 different flavors of bubble tea, and drink it through the eco-friendly stainless steel straws included.
$35.00
---
Saucy girlfriends everywhere will rejoice when they unwrap this kit which allows them to make 6 bottles of hot and spicy sauces from the peppers, chillies, and powders supplied.
$35.00
---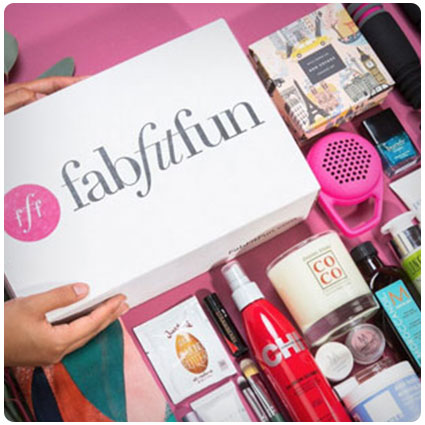 Luxury products to spoil your girlfriend, delivered monthly. The best beauty products, clothing and other goods to pamper your sweetheart.
$49.00
---
Lighting a candle can be an important part of meditating, so give her one which comes with an intention like self-love or well-being, to concentrate the mind on what she wants to achieve.
$29.00
---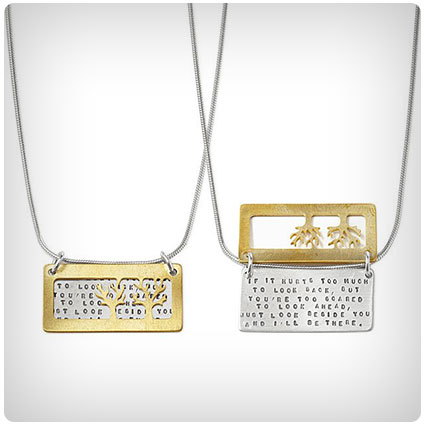 A truly touching gift for girlfriends, this handmade pendant is made from sterling silver and brass and has been imprinted with a sweet message to let her know she's never alone.
$102.00
---
WishBombs Inspirational Bath Bombs with Message
Like a fragrant fortune cookie for the skin, these bath bombs are made using natural ingredients and scented with essential oils, and contain a hidden inspirational message which appears once the fizz has finished.
$28.00
---
If you love her from head to toe, make sure she feels it with a pair of Allbirds runners, which are made from the softest Merino sheep's wool for a breathable, luxurious feel.
$95.00
---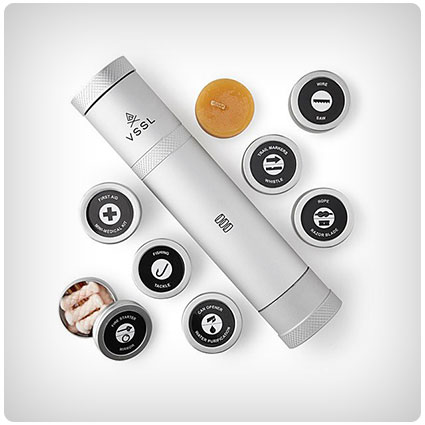 Adventure Essentials Survival Kit
She'll be prepared for anything (well, almost) with this aluminum flashlight which contains canisters full of outdoor essentials such as waterproof matches, water purification tablets, and a compass to find her way home.
$130.00
---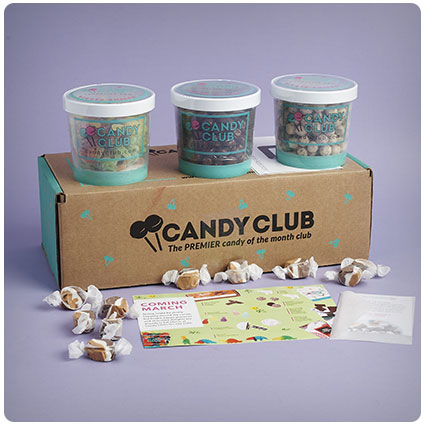 Candy Club will send sweets for your sweet and sugar for your honey every single month when you buy either a Fun Box or Party Box subscription based on her personalized candy profile.
$29.00
---
Highlight a place that's special to her with this gorgeous map photo frame, which pinpoints a chosen location and has space for a 4" x 6" photograph to document the event.
$55.00
---
Champagne and Truffles Gift Basket
Gift baskets can be as simple or as extravagant as you like, and this one is definitely the latter, with champagne, chocolate truffles, caramels, and delicate wafers presented in a faux leather basket.
Prices vary
---
Weekends are just made for wearing cashmere, and this beautiful sweater, which is feather soft and in a relaxed fit, will look perfect paired with jeans and a pair of comfy flats.
$100.00
---
With enough ingredients for 15 face masks in each kit, you can choose whether to help her detox or glow (or how about both?) using beautiful, organic oils, clays, flowers and more.
$25.00
---
Hand-poured in Vancouver, these delightful poppy or cactus terrarium candles are made using soy wax, and are infused with either the beautiful scents of pine and vanilla or jasmine and white tea.
$25.00
---
With tempting flavor combinations such as strawberry and basil, and champagne and roses, these lollipops also contain herb seeds in the sticks so she can plant them afterwards for her own culinary crop.
$20.00
---
These terracotta stakes will cleverly sit in the soil and hold a water-filled wine bottle, allowing the water to slowly seep into the pot, keeping the plants perfectly watered, all the time.
$20.00
---
Why sacrifice the spa experience for speed? These heavenly scented cubes are infused with essential oils and can be used as a body scrub or steamer to enrich even the quickest of showers.
$44.00
---
There are many different water infusers on the market today, but unlike most of them, this one uses a beautiful amethyst quartz crystal to bring balance and harmony to hydration.
$94.00
---
Scent Bird Perfume Subscription Box
She can name drop in style with this subscription service, which sends an 8ml bottle – the equivalent of around 140 sprays – of designer fragrance every single month.
Prices vary
---
Deceptively roomy, this stylish duffle bag features an external shoe compartment, as well as a pocket for her laptop, and yet is small enough to fit in the overhead bin.
$195.00
---
Avocado lovers will treasure this tool which features a pronged pick for stone removal, as well as a blade for cutting the skin, and a scoop for removing that delicious pale flesh.
$15.00
---
An inspiring gift for girlfriends who love to celebrate the sisterhood, this book documents the travel adventures of 40 motivational and independent women who have blazed a trail around the globe.
$25.00
---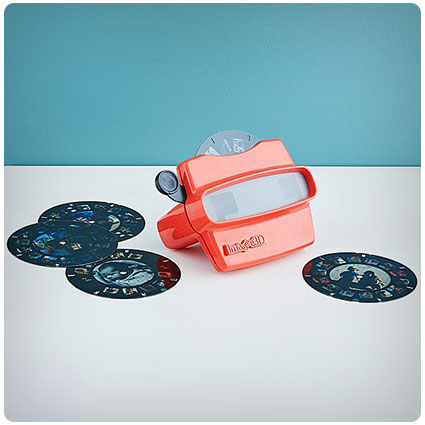 Give her back a piece of childhood with this viewfinder, which uses her actual photographs to create a slideshow of memories that she can view in a beautifully nostalgic way.
Prices vary
---
Historic Women Who Dared Wine Glasses
They may be gone but they won't be forgotten with this set of wine glasses which each feature a trailblazing woman from the world of science, suffrage, human rights, and medicine.
Prices vary
---
Give her an arsenal of answers and comebacks with this fun poster, which is printed with a plethora of insults from the world of literature, including the bard himself, William Shakespeare.
$25.00
---
Add a tub of ice cream to this gift and she'll be able to make up to 32 delectable mochi balls – soft and chewy on the outside, and cold and creamy within.
$30.00
---
Nevertheless She Persisted Puzzle
Build up a picture of some of history's most influential women with this 1000 piece jigsaw which features 24 ladies who made their names by standing up for what they believed in.
$18.00
---
Watch her face light up, as well as her room, when she sees this incredibly fun desk lamp, which is shaped like an oversized switch and can be operated with a simple touch.
$20.00
---