Finding engaging toys for younger boys can be tricky due to the vast amount available, many of which will be cast aside soon after purchase. This list of gifts for 4 year old boys highlights relevant toys that are quality made and will be popular for years to come.
Parker The Interactive Bear Patient
Parker is more than just a huggable and cuddly bear. By combining with your tablet or phone, children can become Parker's doctor and check his temperature, give him an x-ray or help cure his booboos and ouchies. A thoughtful and instructive gift for 4 year old boys.
$60.00
---
Personalized Family Growth Chart
Let your kids see how much they have grown with this fun growth chart. This delightful keepsake is personalized with your family's name and measures growth from two to six feet. The chart is printed in Oregon with high quality inks on museum grade canvas and is designed for all the family.
$70.00
---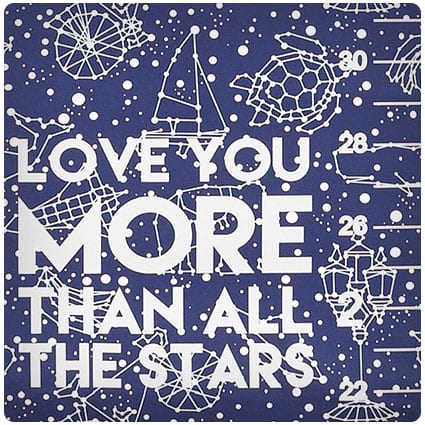 Personalized Constellation Growth Chart
This personalized growth chart is printed with high quality inks on museum grade canvas and will track your little one's growth up to 5 feet 2 inches. Featuring a navy blue sky and a range of creative constellations, this chart has your child's name at the top and a potential further message printed on, too.
$60.00
---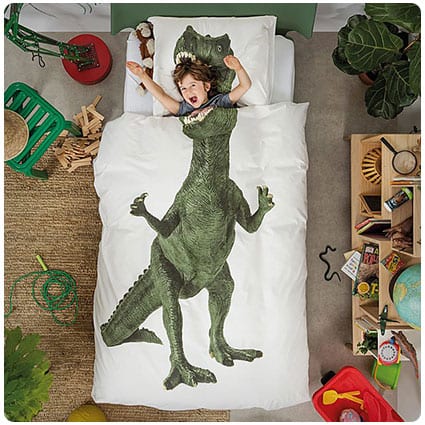 Dinosaur Duvet And Pillowcase Set
All the way from Portugal, this duvet cover will turn bedtime into a Jurassic adventure for them. Designed in the Netherlands, there's a terrifying Tyrannosaurus Rex on the front with its jaws opened wide in a permanent roar or yawn, something they'll look for night after night.
Price varies
---
When they need a backpack to take with them to nursery or out on day trips, then this rocket bag will ensure their engagement. With two nozzles with strips of fabric fire that flap and flicker in the wind, there's also a spacious interior and rear rocket pockets.
$50.00
---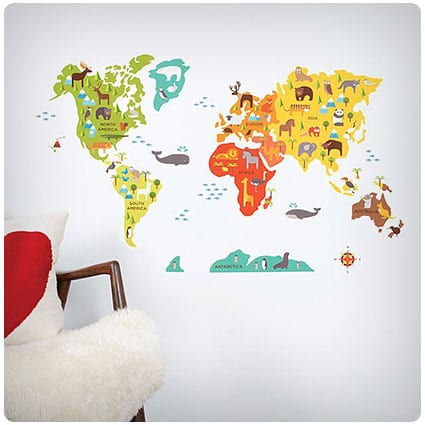 When you start to teach your children about the world then this decorative map will enable them to understand more fully about where they live. With illustrations on vinyl free fabric and the contents packaged in eco-friendly cardboard, this map also uses residue free adhesive for its decals.
$49.00
---
This clever rocket duvet set will have your child believing he's en-route to halfway around the galaxy. The duvet features a high quality print of a rocket that spans both the duvet and pillow cases. Set course for the bedtime stars with this quality bed set.
$119.00
---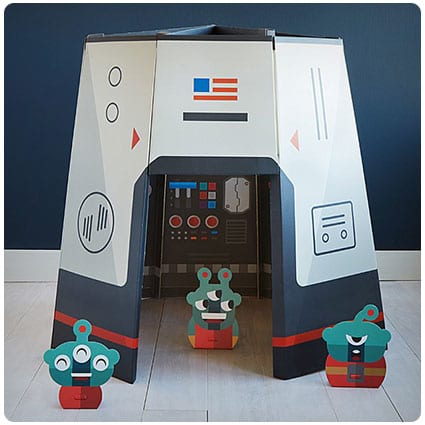 This fun playhouse will make kids feel like they have gone to outer space right in their own home. Not only is the entire set put together in minutes, but it's also 80% recycled and 100% recyclable and comes with wearable space gear for added fun. Collapsible for storage.
$130.00
---
Astronaut Duvet And Pillowcase Set
This exciting duvet has a high quality print of an astronaut on both the pillowcase and duvet. Kids will love seeing themselves dressed up inside their duvet and making believe they are off to the space station or off to the stars. A unique gift that will strike to their core.
$119.00
---
These fun blocks light up and link up in a fun and colorful way that allows kids to make up endless buildings or toys. By simply adding blocks to the base, which is battery or USB powered, the set of blocks will light up in four different modes to spark their imaginations.
Price varies
---
---
---
---
---
---
---
---
---
---
---
---
---
---
---
---
---
---
---
---
---
---
---
---
---
---
---
---
---
---
---
---
---
---
---
---
---
---
---
---
---
---
---
---
---
---
---
---
---
---
---
---
---
---
---
---
10 Totally Fun Diy Gifts and Toys for 4 Year Old Boys
---
---
---
---
---
---
---
---
---
---
---
(You may also like: 49 Fun Gift Ideas for 4 Year Old Girls)