It's important to want to give your mom high quality gifts since she really deserves them. Moms are so important to us, not just when we were babies and needed her for everything, but even as we grow up and become adults. Show Mom just how much she really means to you with any of these fantastic gifts for moms.
---
This book is designed to create an instant keepsake by encouraging and then assembling real correspondence between a mother and her daughter. It is meant to give insight into each other's lives, and create a written record of personalities, likes, dislikes, and memorable times had with each other.
$38
---
These dogs might not fetch you the paper, but that's okay because they are actually made from recycled paper. The trade off is you don't need to feed them or walk them and they won't annoy you with incessant barking and attention-seeking. They can also be made to look extra cute for the holiday season.
PRICES VARY
---
Handmade Seasons Terrarium Necklace
These handmade terrarium necklaces are designed to encapsulate the different seasons, and are made with natural items that give them an organic feel. You can get mom all four so she can change with the seasons, or choose her favorite season so she can be close to it all year long.
$85
---
These candles each have a different encouraging word and are meant to be used throughout the year to keep your spirits up. They are a great gift for mom to help show her that you wish her the best not just during the holidays, but each day of the year.
$89
---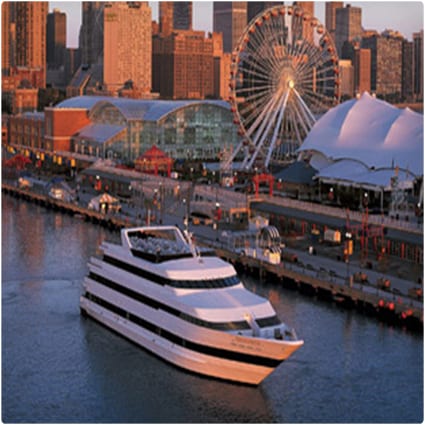 Send mom on a fantastic dinner cruise along the river of her favorite city. It's a nice way to have a delicious meal while taking in views you can really only get from a river cruise ship. Most times when you visit a city you don't end up seeing it from the river.
PRICES VARY
---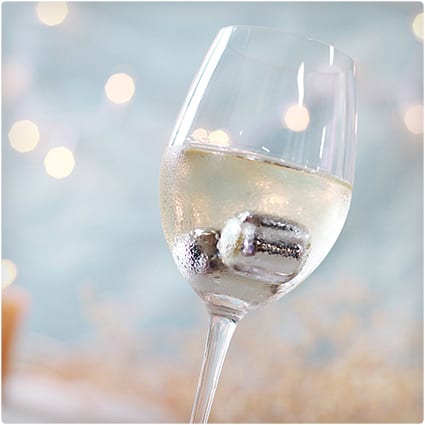 Wine Pearls are made from stainless steel, so they are dropped into the wine glass to keep the wine a nice chilled temperature. Unlike adding ice to the wine that will melt and water it down, there won't be any change to the taste of your wine at all. It lets you savor the wine at your own pace rather than drinking it quickly.
$25
---
If Mom loves to have a nice cup of tea, get her this green herbal tea kit so she can have more frequent blissful moments. The kit breaks down each tea and the feelings they conjure up, so Mom can choose a tea that will give her the desired effect based on what mood she's in or wants to be in.
$49
---
This glass zipper bag is unzipped and open for you to place items inside. Unlike a plastic zipper bag, this one is reusable many times over, and not disposable. This is a throwback to all of the packed lunches mom sent with you to school, and looks very nice when full of candies and snacks.
$16
---
Mother Nestling Birds Necklace
This necklace features a family of birds, a mother bird with her baby birds next to her. Many moms relate to the analogies of chicks leaving the nest, or pushing a bird out of the nest in order for it to learn how to fly. This is a great keepsake that she will surely treasure for years to come.
$70
---
These tealight holders are made from quartz and have a very natural feel to them. Each one is a different color, so you can choose the color that Mom would like best, ormix and match them for a more assorted feel. There are also holders available in amethyst and citrine if she would like those.
PRICES VARY
---
These soaps are made from wine, and each has a different wine that they come from. If mom is a wine lover, she is going to really enjoy bathing with the soaps because the scent will remind her of some of her favorite wines. Plus these are vegan and gluten-free.
$28
---
Get mom a necklace signifying the year she was born with these birth month flower necklaces. Each flower represents a different month of the year, so this is a personalized gift that shows that you went to the extra trouble of making it special for her. It's even better when she's a fan of the flower of her month.
$48
---
These mugs and plates really are hand painted in Tunisia, making them Tunisian. They have a very special look to them, and mom will definitely love having her morning coffee or tea in them. They can be left out as part of the decoration of the table as well.
$59
---
This do-it-yourself lip balm kit features premium ingredients, step-by-step instructions, and everything Mom will need to make her own high-quality lip balm. The ingredients include Fair Trade cocoa butter, and organic spearmint essential oil, so you know that you're getting the good stuff. Compared to commercially produced lip balms this is a cut above.
$40
---
This is a very special necklace that features a touching message that is sure to tug at Mom's heartstrings. It features a full message that can be displayed by opening the necklace, and when it's closed it features two trees with the words behind them. A definite conversation starter.
$95
---
This necklace is not just a necklace but an actual working kaleidoscope. They've used different materials on a very small scale to make this work, like sea glass and minerals. These are handmade and bear the initials of the artist so this has the feel of an artisan craft.
$150
---
Personalized Enamel Purse Mirror
Most moms have a mirror in their purse, but you can make sure your mom's is stylish and personalized with these monogrammed mirrors. There are plenty of colors to choose from, and you can choose to use all three of Mom's initials, or just one, whatever makes the most sense.
$29
---
Each tube has a different salt in it, and each salt has a different flavor to it, and a different way that it is supposed to be used. Mom will have no trouble figuring out the characteristics of the salts because they are clearly labeled with how they should be used.
$40
---
Get one or more of these living wall art pieces and Mom will have plants that don't take up any space because they're on the wall. Choose between the Oncidium Twinkle, the Air Plant, or the Staghorn Fern, or get all three so it looks like a coordinated set.
$59
---
These necklaces feature a metallic orb with a bird etched onto it. Open up the orb and you'll find a number of eggs signifying each of your mother's children. The eggs are made from Peruvian opal, while the egg is made from a combination of sterling silver and copper.
$68
---
At first this looks like an odd gift to give your Mom, but after you hear the story of the moss ball inside, you'll find this is a great choice. It's said to bring good luck, and the light bulb design means Mom can use it as a decorative piece in most any modern decor.
$35
---
This sari is in the style of a Japanese kimono, and is created by using pieces of other sari robes in a village in India. This gives it a sort of patchwork look to it, and makes it more authentic than the kind you find in stores. Mom will love the soft fabrics, and that each one is different than the next.
$59
---
Mom is always there to catch you and hold onto you, and you can show her that you recognize this as a fact with these mother and child necklace. You can choose up to three children, and mix and match the genders. These is handmade, so the actual finished product is something totally unique.
PRICES VARY
---
This sponge tray was created to keep some separation between the sponge used to clean dishes and countertops, and the sponge you use to clean out the sink as well as the drain. It keeps the bacteria from the dirty jobs away from your clean dishes that you eat from.
$28
---
Each member of the family can be represented by their own glass in this family glassware set. They have glasses with fathers, mothers, brothers, and sisters, so there won't be any more confusion as to whose class is whose, which means less dishes to wash, which Mom will appreciate.
$12
---
What I Love About You by Me Book
This book will walk your Mom through all of the things that you love about her. It's set up in a special way so that you are prompted to come up with different reasons, but at the same time keep it interesting so she'll want to keep reading all of them.
$10
---
Here are some upcycled wine bottles that have become beautiful-smelling scented candles. They not only smell wonderful, but they're decorative, and will appeal to a wine-loving mom. It comes in two scents: Pomegranate & Currant and Bordeaux, Fig & Vetiver, so the scents are not wine-related, just the bottles.
$22
---
Help Mom produce cheese boards just like the ones found in fine restaurants, complete with chalk-drawn labels identifying each cheese. It features tapered edges, and can be wiped clean and used again and again as her cheese selection changes. A nice gift to go along with this is a package of premium crackers to enjoy with the cheese.
$69
---
Does Mom have a lot of jewelry and accessories? This Tree of Life jewelry holder is the answer. It starts with a bowl as a base for holding all sorts of knick knacks, and then branches out to hold bracelets, necklaces, earrings, rings, and more. It takes a cluttered dresser top and makes it decorative.
$69
---
No two bowls are exactly alike because they are made from actual trunks of trees and they retain much of the natural shape and appearance. Mom will love this if she has a rustic or earthy decor going on in her home. Be sure she checks the maintenance instructions because these are pretty special bowls.
PRICES VARY
---
Olive plants have been around for thousands of years, and there's no reason to believe they won't make it for thousands more. This is a timeless gift that you can use to help Mom decorate her interior and make it feel greener and more alive. Delivery is included on this topiary, and it shows up in just three days.
$49
---
Even though these vases are made out of recycled bottles, you'd never be able to tell based on their craftsmanship. They look like they were made by skilled artisans, and the color on them is simply amazing. They have flat bottoms so they won't tip over easily, and they come in three different heights.
PRICES VARY
---
These tea glasses come in different colors so you can use which one best suits your mood at any given time. They are crafted to have a Moroccan style so they will go any kitchen decor that has a Mediterranean look to it. They also have an option for placing a tea light in them and using them decoratively.
$29
---
The Buddha bowl is specially shaped so that mom can hold it with two hands and it will fit nicely in them. It is larger than the Buddha cup they make for tea and coffee, and this particular model would be great to serve up a bowl of soup in, to cuddle up on a cold day.
$42
---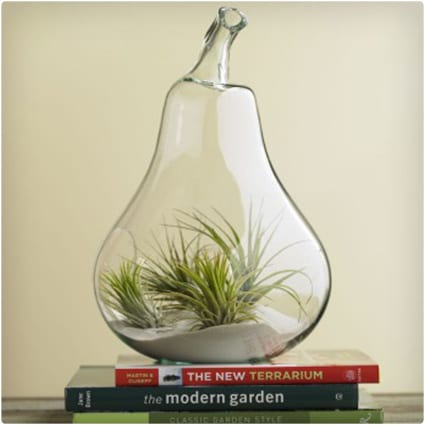 This terrarium kit comes with everything mom needs to grow her own plant without any water or soil. It comes with the container, as well as the special seed needed to grow the plant. This is a way to spruce up mom's living space without burdening her with a plant that needs to be taken care of.
$79
---
This lemon tree takes a few years to produce fruit, but moms are good at nurturing life and encouraging it to grow, and don't mind waiting to see the fruits of their labor. Delivery is included in the price of the tree, and it takes just 3 days to arrive. It can produce fruit year round when mature.
$95
---
These knife holders are made using bamboo skewers, so when you place a knife into them they won't dull the blades, and you don't have to try to get them in a small rectangular slot. If Mom is no stranger to the kitchen and takes pride in her knives you'll blow her away with these.
PRICES VARY
(You may also like: 51 Really Useful Gifts for New Moms)