By the time you've been married for 31 years, your family has probably flown the nest, so it's time to embark on that once in a lifetime trip to celebrate. Turn your attention to travel when looking for 31st anniversary gifts, and choose one or more of these suggestions which will take your next vacation from mundane to momentous.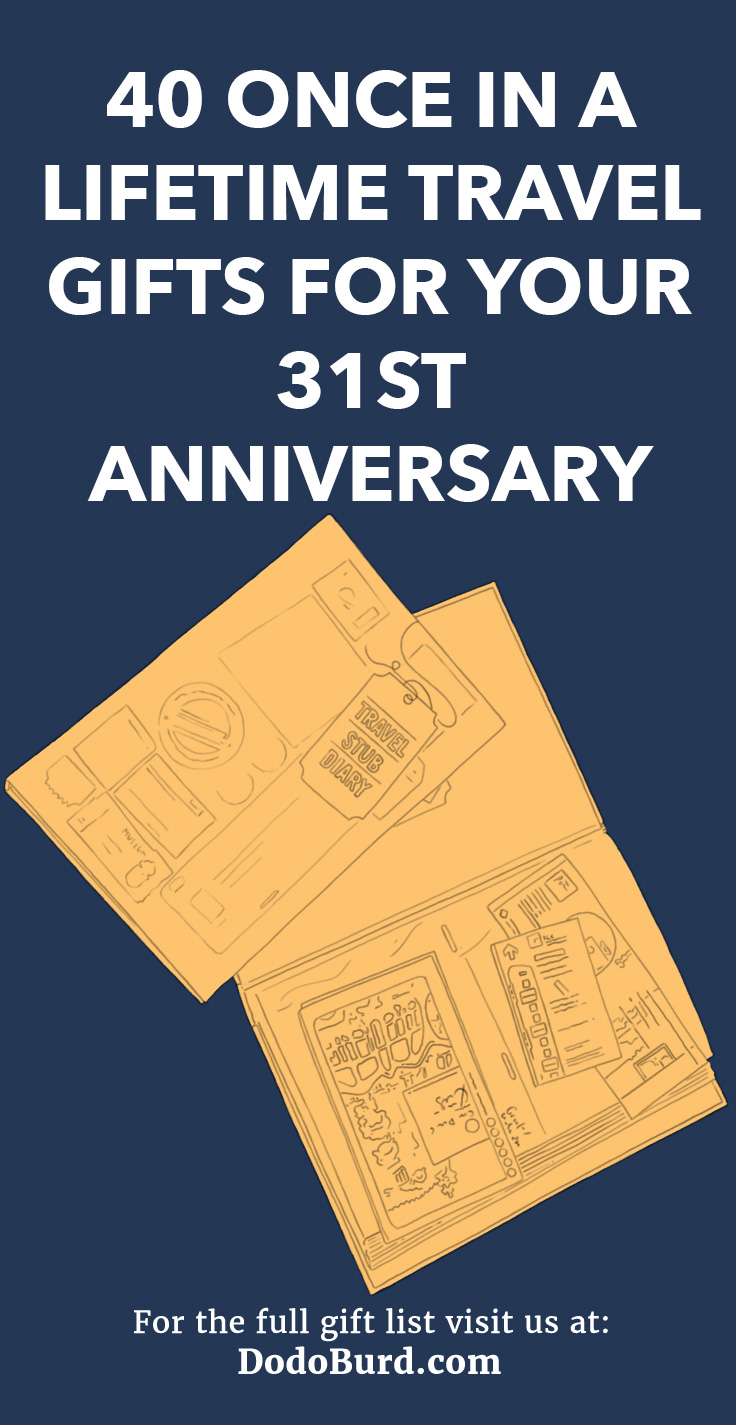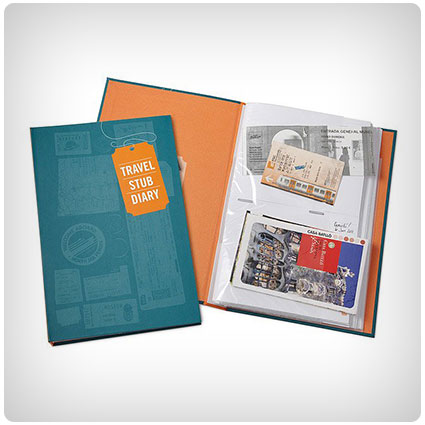 31 years of marriage carries a lot of memories, so keep them all safe in this handy travel stub diary which holds tickets, postcards, photos and all manner of travel memorabilia.
$12.00
---
Life together is a journey, so why not make that voyage global with 'Ultimate Journeys for Two', a travel book by the 'world's longest honeymooners' designed for couples' travel.
$16.99
---
Personalized Family Travel Pushpin USA Map
Pick a color for each member of the family, and mark their travels on this fun and informative interactive map which comes personalized with the family name, and date 'established'.
$175.00
---
With integrated headphones, this sleep mask will block out all light, allowing you or your travelling companion to drift off to sleep while listening to your favorite soothing songs.
$34.95
---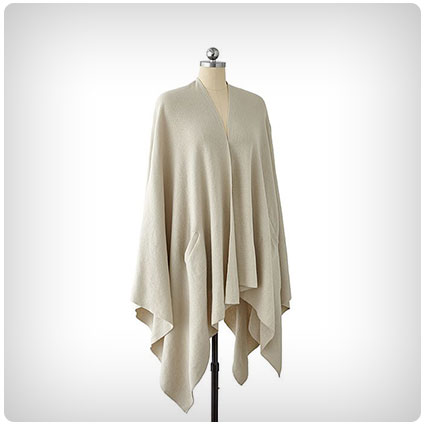 Balmy summer nights can turn chilly, even in the most exotic of climes. Pack this organic cotton wrap when you're next on your travels to take day into night in style.
$98.00
---