Move over to the dark side when choosing 16th anniversary gifts – we're talking, of course, about coffee, chocolate, and (depending on how strong they like it…tea). Make a brew, take a seat, and have a browse through this long list of yummy coffee and tea inspired gifts, including samplers, hampers, and even a few caffeine hits made especially for the skin.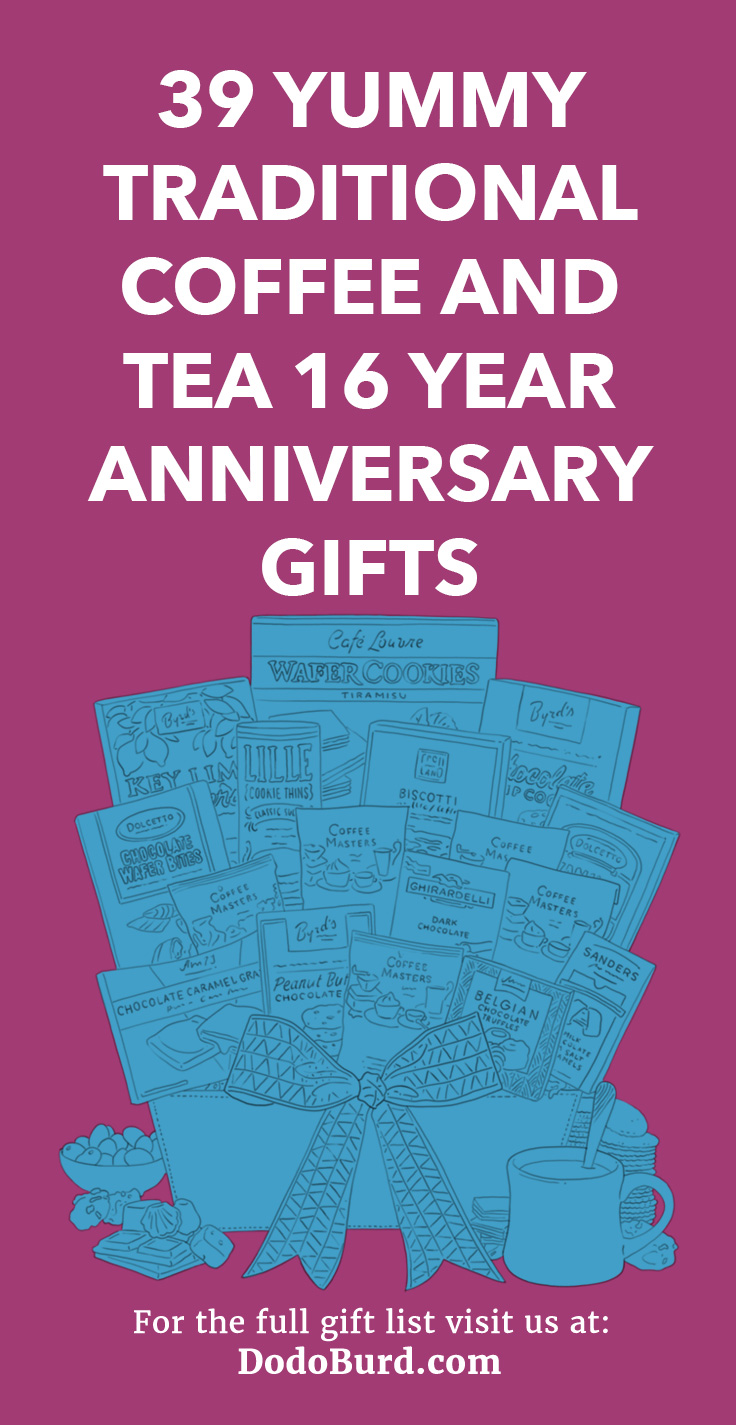 Coffee & Chocolates Gift Basket Premium
With enough coffee and chocolate to keep them going for some time, this handled basket makes a delicious and thoughtful 16 year anniversary gift for any cocoa and caffeine lover.
$119.99
---
Oola Tea Organic Tea for Essential Oil Lovers
Some people like a glass of something fizzy, while others prefer a good old cuppa, and with Oolatea they will have the finest loose leaf teas infused with healing essential oils.
Prices vary
---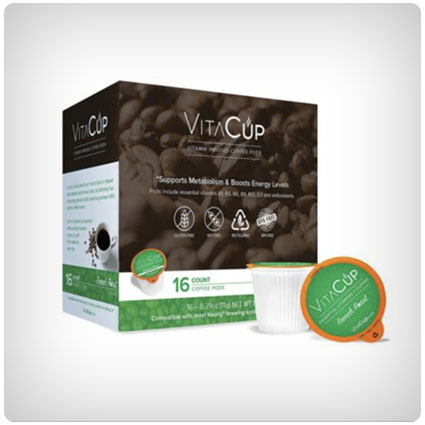 Vita Cup Vitamin Infused Coffee Pods
Vitamin supplements are ok, but we do have a tendency to forget to take them. Solve that problem with vitamin-infused Vitacup, because nobody forgets the best drink of the day!
Prices vary
---
The ideal choice for coffee addicts everywhere, this beautifully presented set contains vanilla coffee body scrub, face scrub, lip balm, vanilla sugar, and delicious coffee in one of two flavors.
Prices vary
---
With evocatively named teas such as Peace, and New Moon, the delightful Moon Farma brings you this set which contains a mug, strainer, and a 6oz pouch of your favorite tea.
Prices vary
---