It's hard to adequately describe this list of unique gifts for women, but you can be certain you will give an amazing gift that she won't get from someone else. From amazing handcrafted items like jewelry and soy candles to exciting gift box subscriptions and hand-thrown pottery, you will find it all here.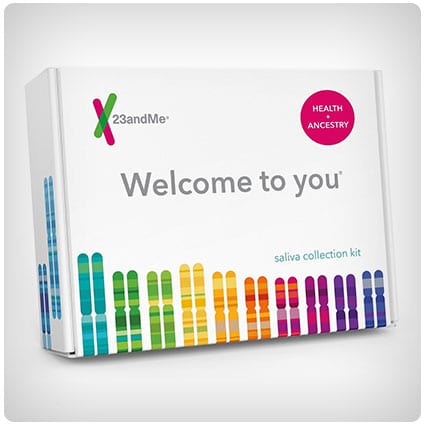 23andMe DNA Ancestry and Health Test Kit
If you're looking for unique gifts for women, it doesn't get any more creative than a DNA testing kit. The box comes with a saliva collection tube and a specimen bag to take a quick sample. Return it for a DNA report that can tell you about your ancestry, genetic traits, health risks, and more.
$199.00
---
Do you know a woman who loves wine? Do you think she would love having wine delivered right to her door every month? Is that a dumb question? Of course it is! Get that wine-lover a subscription box to receive a selection of four fun and unique wines every month. She will love you forever.
Price varies
---
Julep Maven Makeup Subscription Box
Give a woman a gift as unique as she is with a Julep Beauty Box subscription. She gets to provide information about her preferences, then make her own selections, or be surprised. There are two price tiers, pre-paid discounts, and no contracts. She will think of you every time she gets her beauty box.
Price varies
---
Love with Food Subscription Box
Who doesn't love snacks? Give a gift that will remind them of you every time they receive it. With the "Love with Food" snack box subscription, you can choose from three plans offering an array of healthy, good-for-you food, and for each box they sell, they donate a free meal to a food bank.
Price varies
---
Ava Ovulation Tracking Bracelet
Speaking of unique gifts, for a woman who is concentrating on family planning, this ovulation tracking bracelet can help her track her hormonal cycle, find her fertility window, and after success, understand her pregnancy. She'll appreciate the opportunity to put this amazing technology to work and she is sure not to get a duplicate gift.
Price varies
---
For a woman who is interested in natural cleaning products, give her this amazing new technology that turns tap water into a cleaner as effective as bleach, but without any harsh chemicals. This small appliance uses an innovative technology to turn water, salt, and vinegar, into a multi-purpose cleaner safe for the whole family.
Prices vary
---