Stop worrying over what to get your Dad this year for Father's Day and dive head first into this list. It's filled with geeky items which are perfect for fans of sci-fi, superheroes or anything which falls under the umbrella of "geek". If this sounds like something your Dad would love, his Father's Day gifts are in here, waiting to be discovered.
Give Dad the Moon for his Father's Day gift this year. Alright, it's not the real thing but this accurate MOVA globe is a good alternative. It uses solar technology to gently rotate, eliminating the use for batteries or cables. It's a great centerpiece for any dining table or work space.
$160.00
---
Black Walnut Desktop Edison Lamp
This is a lovely alternative design to the standard table lamp. Made from black walnut, the Edison bulb sits on top the 7" x 3" wooden block, giving it a different look and feel. Dad can place this on his desk and his colleagues will continuously ask where it's from.
Prices Vary
---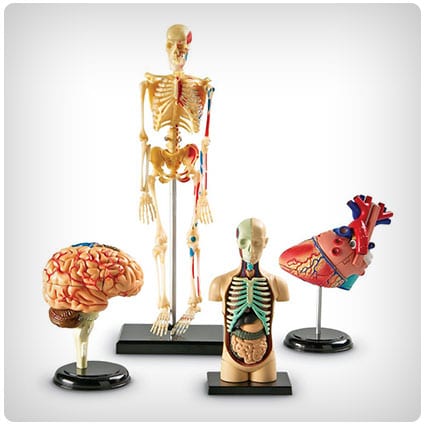 Learning Resources Anatomy Models Bundle Set
Perfect for all science geeks, this set of four anatomy models will be ideal for learning all about how the human body works. Every model is accurate and contains all the correct pieces in the right places, so you can get stuck in and see how every part of the human body works.
$48.99
---
These glass coasters will be such a talking point whenever anyone comes to your house and you offer them a drink. They have been printed with brain slices which when stacked together, make up a complete brain which is an awesome sight to look down on.
$29.99
---
For all fathers who are fans of the LOTR series, this candle would make an excellent gift for them. With scents of fruit notes and lush greenery, it smells exactly how you would imagine the realm of the elves to smell. And as a bonus, it's made from soy and is eco-friendly.
$13.00
---
---
---
---
---
---
---
---
---
---
---
---
---
---
---
---
---
---
---
---
---
---
---
---
---
---
---
---
---
---
---
---
---
---
---
5 Creative and Geeky Diy Gifts
---
---
---
---
---
(You may also like: 33 Epic Gift Baskets for a Guaranteed Father's Day Win)