If your Mom is in dire need of a special treat, check out these stunning gift baskets for Mom to make her feel loved. From wines to cheeses and fruit to spa products, the list contains some very special products that you can be confident she will appreciate.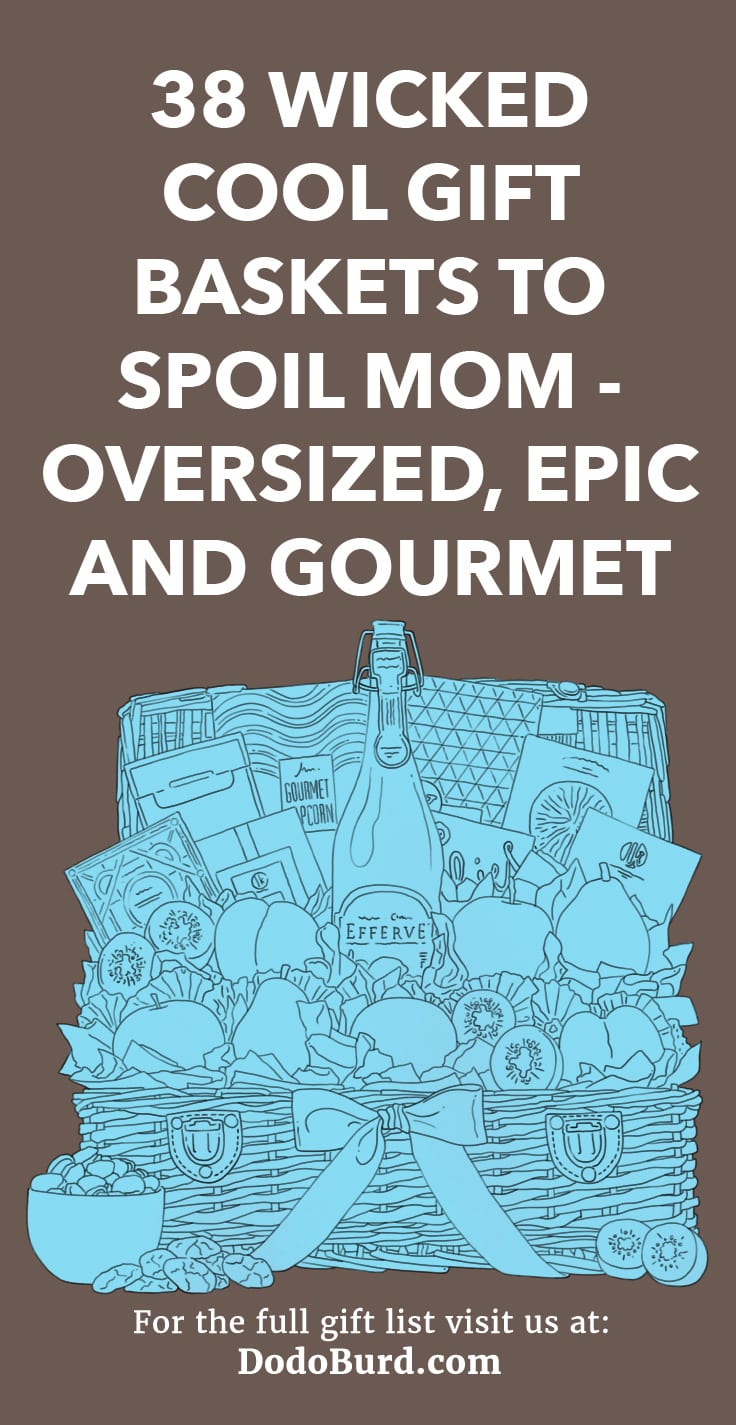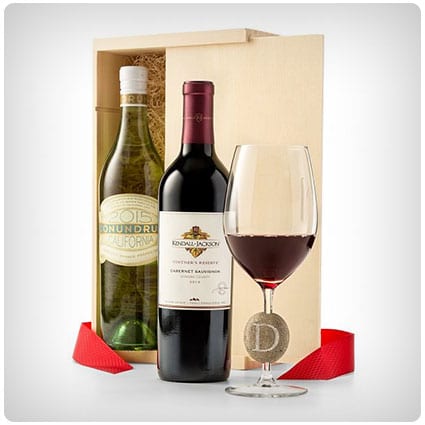 River Stone Wine Glass With Wine
This stunning gift set is absolutely ideal for moms everywhere. Containing your choice of a selection of wines, you will also receive a wine glass with a polished river stone surrounding the stem; the best part is, you can get the stone itself engraved with the initial of your choice.
Price varies
---
Two words could make any mom instantly happy…champagne and confections. This brilliant gift basket is perfect for you to spoil her silly with, as it contains just that, a selection of highly regarded champagnes along with gourmet crème caramels. You can guarantee she will appreciate it.
Price varies
---
The best way to pamper yourself is with organic, natural and chemical free products. With this epic gift basket, you can ensure that your mom has more than enough products to keep herself relaxed and pampered, no matter the occasion. Check it out here and see what you think.
Price varies
---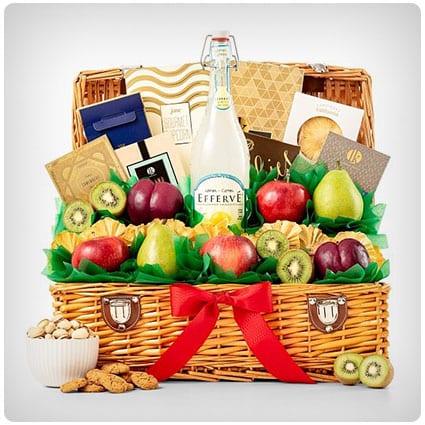 Sweet Celebration Fruit Basket
The perfect gift really does exist! Ideal for mothers, this vintage picnic basket is absolutely full to the brim with a whole manner of delicious fruits, candies and even cookies that can be enjoyed at the recipient's leisure. Once empty, they will have an adorable basket to keep for life.
Price varies
---
Wine is a truly great gift to receive, but sometimes a bottle is just not enough. If you are looking for something with a little more substance, you should check out this premier gift basket that comes with 3 bottles of wine: Chateau St. Jean Soiree Red, Sean Minor Chardonnay, and Tesca Cabernet, along with other tasty goods.
Price varies
---
Deluxe Cured Meats And Imported Cheese Gift
Are you on the hunt to find the best gift baskets for Mom? Indulge her palette with this beautifully compiled basket containing some of the best meats and cheeses from around Italy and Spain. The artisan foods are stored in a stunning insulated hamper that can be used again and again.
Price varies
---
The California Wine Quartet is the gift basket that is ready and raring to indulge, delight, and simply make your mother happy. Including four bottles of both red and white wines, it is a fun wine tasting experience; you will also find some delicious snacks, all stored inside a leather trimmed gift basket.
Price varies
---
Personalized Congratulations Wine Crate
The best way to say congratulations is not with a card or a box of chocolates, it is with a big old bottle of wine. With this gift, you get to choose one bottle from a selection of wine and have it delivered to your chosen recipient in a wooden crate that you can even get personalized.
Price varies
---
The Godiva Chocolatier Collection
Godiva are known all over the world for their brilliant and decadent chocolate selections. This award winning chocolatier has created this collection of some of their best confections that are available, for you to give at your gift giving leisure. Take a look here, you won't be disappointed.
Price varies
---
The 5th Avenue Wine Gift Basket
The 5th Avenue wine gift basket is the ultimate choice if you are looking to spoil your mom silly. Enjoy the included 2 bottles of wine with a ton of delicious snacks and treats, including smoked salmon and cheese. It is all supplied in a leather serving tray.
Price varies
---
Toast Of California Wine Basket
Is your mom a big fan of sipping on a glass of wine as she relaxes and enjoys life? If so, the Toast of California wine basket is full to the brim with not only a bottle of Mt. Josselyn Reserve Red and a bottle of Soda Ridge Chardonnay, but a whole host of artisan treats.
Price varies
---
Champagne is one of the best gifts that you can ever receive. The decadent notes of the bubbly drink are one of the finer luxuries in life. Treat your mom to this gift set that comes with your choice of premium champagne and two 100% crystal champagne flutes. She will truly appreciate it.
Price varies
---
This high quality shoulder tote bag boasts a beautiful suede finish and even more beautiful contents. Inside you will find 3 bottles of the wine of your choice, comfortably nestled and waiting to be drunk; alongside them you will find imperative wine tools that you can use again and again.
Price varies
---
Silver Oak Napa Valley Cabernet Sauvignon Basket
If decadence is what you are looking for, decadence you will find when you take a look at this luxury gift basket that can indulge the lucky recipient for weeks. Nestled in the basket you will discover three gorgeous wines, along with both sweet and savory gourmet snacks.
Price varies
---
The Royal Champagne Gift Basket
Does your mom love a little bit of regality? If so, get her the Royal Champagne gift basket. She will unwrap the hamper to find one bottle of luxury champagne chosen by you, alongside a huge selection of some of the most delectable snacks you could find. Make her happy and get it now.
Price varies
---
This beautiful chest shows a stunning example of the world map, and would make a great gift by itself. However, once opened, you will find a huge selection of treasures, including 2 bottles of red wine, gourmet sweets, and even savory snacks that can be enjoyed with a glass or 2.
Price varies
---
When searching for gift baskets for Mom, think about what she really wants? If your Mom wants nothing more than to relax, you are in luck as the following gift basket's contents have been hand selected to do just that. She'll never leave the bath!
Price varies
---
Is your Mom pretty and pink inside and out? Don't blink, think pink and grab his epic gift basket that is certain to make her happy. With instructions and ingredients included, your mom will be able to make a delicious batch of Frose Slushies. A tasty, tantalizing treat that she can enjoy.
Price varies
---
Sommeliers Cabernet Sauvignon Selection
People everywhere love nothing more than sitting down to enjoy a bottle of Cabernet Sauvignon. If your mother is one of these people, treat her to something extra special and grab her this brilliant and delicious trio of select Cabernet Sauvignon that she can enjoy at her leisure. Check out the crate it comes in!
Price varies
---
Learn more about the world of beekeeping, and enjoy the sweet treasures that these fascinating creatures produce, with this fun gift. Including a delightful fairytale about a Queen bee and her honeybees, you will also find nine unique and delicious honeys. A stunning gift to both give and receive.
Price varies
---
If your mom is passionate about wine, this is the gift basket for her. Containing 2 or 3 delicious bottles of wine and every accompanying treat you could ever want, including sensational cheeses, decadent cookies, and tasty candies that your mom will be sure to enjoy.
Price varies
---
Birthday Wishes Champagne Gift Basket
If your mom is approaching her next big birthday, make sure her day is extra special by ordering her one of these champagne gift baskets that you just know will make her melt with happiness. Containing not only your selection of champagne, but also a huge variety of other awesome treats.
Price varies
---
The Manhattan is the gift basket that you will want to get your mom the next time she is in need of a gift. Containing a wide variety of some highly regarded, world famous sweets, candies and other delicious snacks, this leather serving tray will make her happy and feeling loved.
Price varies
---
Artisan Fruit And Cheese Hamper
Many things are great in pairs, but none more so than fruit and cheese. If you know someone that enjoys a cheese board, grab them this brilliant basket that contains everything they could need to make the most delicious, luxury spread ever. Take a look here and see what you think.
Price varies
---
Fresh Fruit And Godiva Chocolates
The lure of Godiva chocolates would have most people doing just about anything. Treat the mom in your life to not only a wide selection of some of their best chocolates, but also brilliant accompanying fruit that will make the chocolate eating experience even better.
Price varies
---
Imagine the world's best delicatessen available in gift basket form for you to buy your mom the next time you are looking for a gift for her. This stunning looking basket contains not only a wide selection of artisan cheeses, but also a range of gourmet foods that you already know will go down a treat.
Price varies
---
Engraved G H Mumm Champagne Celebration
Few gifts mean more than those that can be personalized. If you know someone that absolutely adores a bubbly glass of champagne, you should definitely check out this gift. In a few simple steps, you can order a bottle of G.H. Mumm Grand Cordon Champagne with your very own engraved message.
Price varies
---
California Classic Wine Basket
California is responsible for some of the best flavors available in the world. Treat a loved one to this gourmet basket that contains some of these exceptional flavors. The leather basket comes with a stunning selection of Californian wine alongside decadent treats and candy that the recipient will definitely enjoy.
Price varies
---
The Classic Wine Duet is the perfect gift for any and every wine lover out there. The custom made housing box has been filled with two delightful bottles of your choice of wine, alongside a hand compiled selection of snacks that go hand in hand with the two bottles. A great way to unwind.
Price varies
---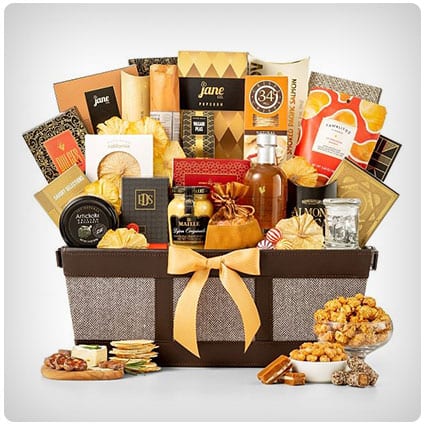 Fit For Royalty Gourmet Basket
The Fit for Royalty gift basket is just that, a basket of goodies that would be perfectly suitable for a Queen. Treat the Queen in your life to one and watch as she enjoys a fine selection of gourmet snacks and treats that your loved one can indulge on for weeks to come.
Price varies
---
Grand Indulgence Gourmet Gift Basket
Help indulge each and every one of their taste buds when you introduce them to this delectable gift basket. Brilliantly decorated for gift giving, the basket has been lovingly filled with a huge array of treats including but not limited to: sparkling French lemonade, fresh pistachios and Camembert cheese.
Price varies
---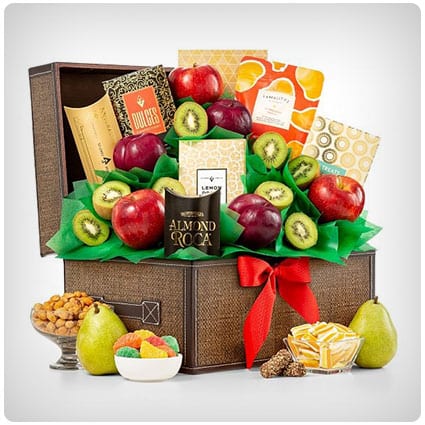 Fresh Fruit And Gourmet Keepsake Chest
Fruit is definitely one of the finer things in life. If you are searching high and low for great gift baskets for Mom, you should definitely consider this one. The stunning keepsake chest contains not only gift grade fruit, but also a nice variety of treats and candies to complement the fruit.
Price varies
---
The Metropolitan Gourmet Gift Basket
Bring the delicious flavors of the Metropolitan to your loved one if you are looking to give them a treat they will never forget. Filled with a grand selection of gourmet food, the recipient will be able to sit back, relax and tickle their taste buds to their hearts content.
Price varies
---
Help them to indulge in some of the finer tastes that the world has to offer by introducing them to this Business Class Selections gift basket. Inside they will discover not only California Chardonnay and Silky Winemaker's Red Blend, but also a range of both sweet and savory gourmet snacks.
Price varies
---
Give them the gift of a little 'me time' with this epic gift basket designed to help the recipient relax and pamper themselves. Filled to the brim with spa gifts, you can expect to receive a range of bath accessories that will help to rejuvenate the mind and the body in the most relaxing way possible.
Price varies
---
3 Thoughtful Diy Gift Baskets for Mom
---
How To Create A Spa Basket For Mom
Would you love to be able to give your mom a stunning handmade gift that she can use to relax and pamper herself with? If so, head over to the following webpage and find out exactly how you can make your mom a DIY spa basket that she will love and enjoy working her way through.
---
How to Make a Diy Spring Basket
Spring is a wonderful time of year. Celebrate this beautiful season by creating the following DIY spring gift basket that will definitely brighten up the recipient's day. With just a little of your time and a small shopping list, you will be able to easily make your very own.
---
If there is a loved one in your life that loves nothing more than to stick on an apron and start baking, this article is for you. Containing all the information you could possibly require, the following page will allow you to create you very own DIY baking gift basket that you just know they will appreciate.
34 Yummy Tea Gift Baskets and Gift Sets for the Tea Obsessed