Funny Easter gifts can be hard to find. With everyone just expecting candy and chocolate it can be hard to find side splitting presents that fit with the holiday at hand. This collection of gift ideas includes toilet humor, funny family games, books and even DIY projects.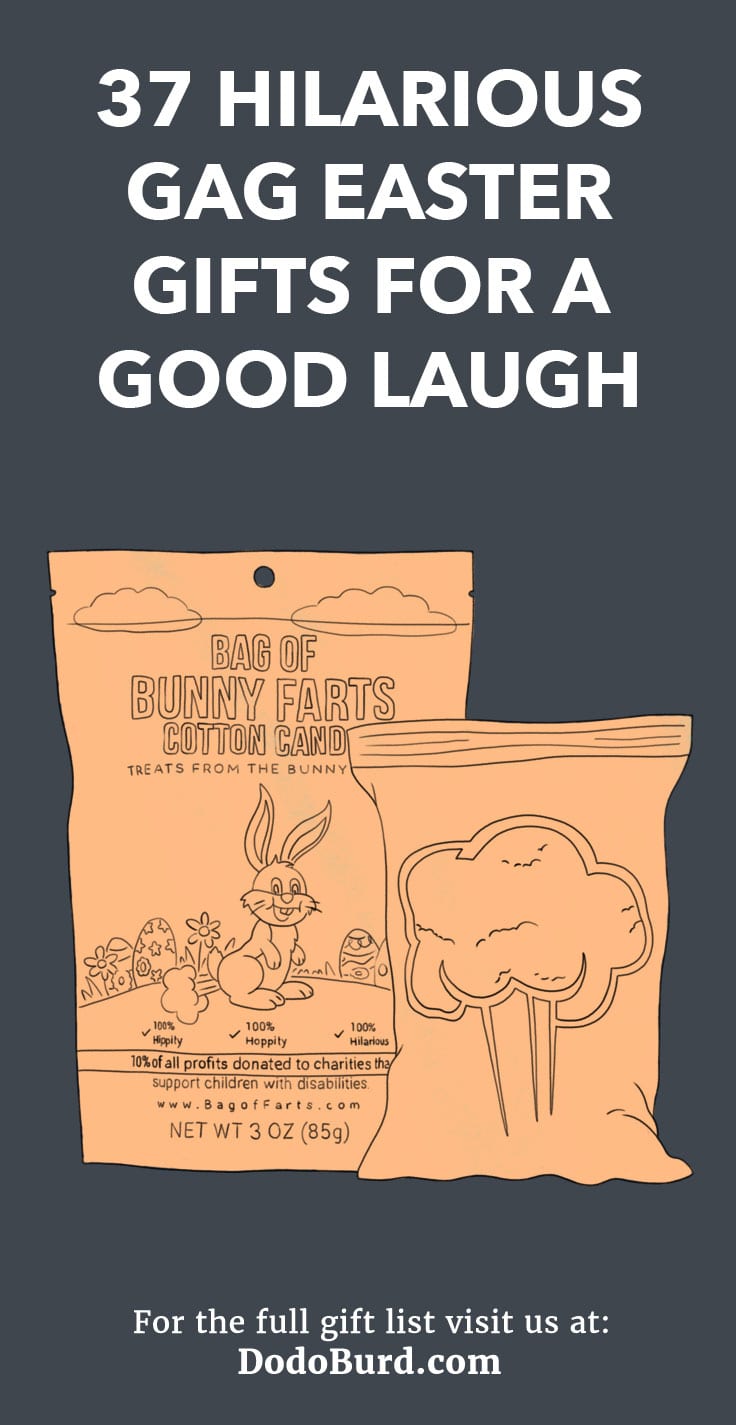 Bunny Barf Rainbow Lace Licorice
With all that chocolate knocking about, the Easter bunny is bound to fill up on sugar and feel sick. Bunny barf is the byproduct of this and is as delicious as it is colorful. With cherry, blue raspberry, lemon, green apple and grape flavors in each packet, the whole family can chow down on chunder.
Prices Vary
---
T.J. Wisemen Remote Control Fart Machine
Turn your Easter hunt into an Easter pump as everyone searches for the source of the mysterious flatulence. This remote controlled fart machine is a hilariously funny Easter gift that will have the entire family in stitches. Designed with boombox technology, it is loud and can even work up to 100 feet away!
$12.32
---
RC Mouse Funny Wireless Remote Control Rat Toy
Give the gift that will scare every member of the family, including all of the pets, with this hilarious gag gift. This grey and realistic looking rat can be controlled remotely allowing you to have some fun at this year's Easter party and watch the guests spring from their seats.
Prices Vary
---
Unicorn Fartz Magical Farts Noise Maker
When unicorns fart, there is a little bit of magic in each and every sniff. Capture the sounds of these amazing creatures with this Unicorn Fartz keychain. With 6 different sounding farts included, this portable keychain will bring laughter, fun and lots of farts wherever it may go.
$19.99
---
Give this fun and useful gift to someone you love this Easter to ensure they treat themselves, and not just their stomach! These awesome carrot shaped soaps look just like the real thing, are full of moisturizing goodness, and are suitable for hands and body. They even smell like fresh oranges.
$6.00
---