Stuck for ideas for newborn presents? Check out this list of great baby girl gifts that ranges from delightful personalized artwork for hanging on the wall, to outfits, clothing, and hair accessories to make a little one look even cuter. Celebrate the new life that has come amongst us in style.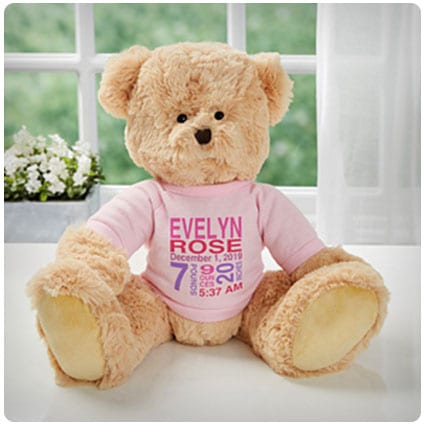 All About Baby Personalized Teddy Bear
This delightful baby girl gift will help any family celebrate the new arrival. The plush bear measures over a foot tall and is made of silky polyester plush with 100% polyester filling. Incorporating the baby's name and birth details is an added touch that makes this gift truly personal.
$28.99
---
Personalized Storybook Pillow Amazing
Cast your favorite little one as a literary figure with this great make-believe book cover placed on a pillow. The character displayed can be customized to reflect the child of your choice and either parents' names or the child themselves, can be displayed as the author.
$120.00
---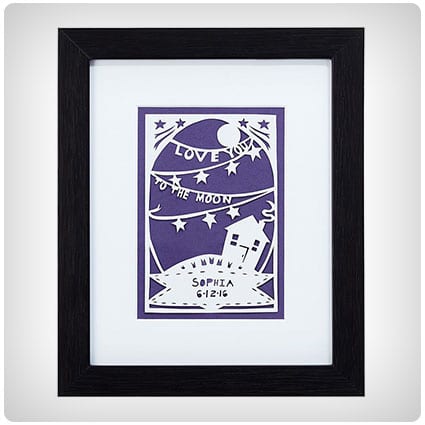 Love You To The Moon Personalized Papercut
This hand-cut design is made in Baltimore and will show a reflection of how much you love your intended recipients in a fresh and dynamic way. A lunar lullaby personalized with a child's name and birthdate makes this an instant keepsake that is sure to tug at the heart strings of all parents.
$170.00
---
Personalized State Birth Announcement
Wherever you live in America, your state is special and is also something to be treasured by your newborn child. This personalized birth announcement displays your little one's name and birthdate and celebrates the features of the state around you. A keepsake full of hometown pride.
$55.00
---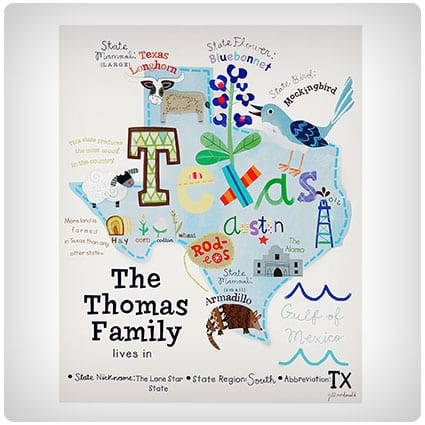 You may have settled beside a glorious river or a skyscraper but what makes a place is its people. Now you can celebrate your unique tribe with this personalized family and state print featuring the telling features of your locale and a proud display of your family name on this one-of-a-kind keepsake.
$55.00
---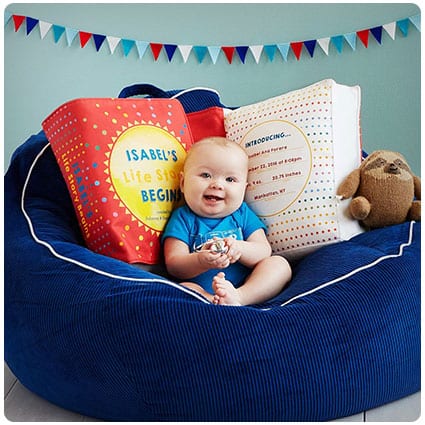 Personalized Birth Announcement Book Pillow
Celebrate a new baby's life story with this clever book cover pillow which features the baby's and parents' names as well as a dedication inside giving all the birth details. These pillows are generously sized and come in vibrant red or blue. A great keepsake all the way from Brooklyn, New York.
$110.00
---