Personalized gifts for women equals great gifts for women; that is why you should take advantage of the following list when it comes to buying her something special. No matter what she likes, you will be able to find something romantic here. Check it out.
In just a few simple steps, you can be ready and waiting for one of these stunning photo books to be delivered to your door. Ideal for your girlfriend or wife, the following website can lovingly upload your photos into the perfect photo book, allowing you to give her the gift of memories.
Price varies
---
Is there a place that holds a dear spot in your special lady's life? Is it her hometown? Where you met? No matter where, you can turn a map of the spot into a stunning poster that she will love and appreciate thanks to Grafomap. Check it out here and see what you think!
Price varies
---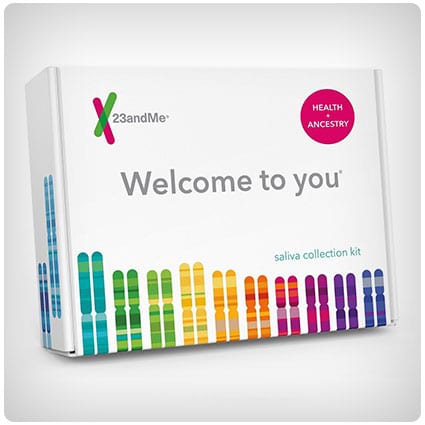 23andMe DNA Ancestry and Health Test Kit
23andMe is the personal genetic service that you can complete via the post. An awesome and romantic gift idea, 23andMe will allow the loved one in your life to trace back their ancestry along with other information using just their DNA. A truly cool gift idea.
$199.00
---
Paint Your Life Custom Painting
Sitting for an oil painting is heavily outdated. Using the following website, you can upload the picture of your choice and have it copied and recreated by a real artist using actual oil paints and a canvas. Stunning to look at, it could be the ultimate gift for the woman in your life.
Price varies
---
Personalized Gemstone Eternity Necklace
Make a bold statement with a truly delicate gift when you buy the woman in your life this delightful looking gemstone eternity necklace. With the ability to hold up to 6 gemstones, you can have one for each of her loved one's birthdays. She is guaranteed to hold it close at all times.
Price varies
---
Does she long to be by the ocean? Does she have a special beach that means the world to her? If so, show her that she means the world to you by getting her one of the following pendants that can be filled with a pinch of sand from the beach of your choice.
Price varies
---
Personalized Anniversary Pushpin Usa Map
With the ability to be personalized, this vintage looking map of the United States of America is the ideal gift for your beloved sweetheart. Use the included 100 pins to mark spots of interest, special places, or simply where you have travelled together as a couple; a great gift that will keep on giving.
$149.00
---
The premise behind this gift is simple, yet it is the kind of gift that your special lady will absolutely adore for the rest of her life. Stunning to look at, this silver pendant can be personalized with the latitude and longitude of your choice – choose somewhere that holds a special place in her heart.
$175.00
---
Are you a die hard romantic? If so, you must check out this personalized gift for women. With your choice of text etched onto the box, it contains 3 separate bottles of wine that are to be opened on your first, third and fifth anniversaries. A touching gift that she will love.
Price varies
---
Do you and your partner share a special place that means more to you than anywhere else in the world? Have that spot marked in your lives forever thanks to this map paperweight that you can have personalized to show your favorite place. A truly cool gift that she will adore.
$125.00
---
---
---
---
---
---
---
---
---
---
---
---
---
---
---
---
---
---
---
---
---
---
---
---
---
---
---
3 Diy Gifts That Show Her You Care
---
---
---
(You may also like: 26 Thoughtful Birthday Gifts That Will Leave Mom Speechless)