When you want to show your grandparents or even your parents just how much you love and value them, you want to get them a gift which is really meaningful. There's nothing more special than a one of a kind gift, so get stuck into this list of unique gifts for grandma and see which adorable item grabs your attention.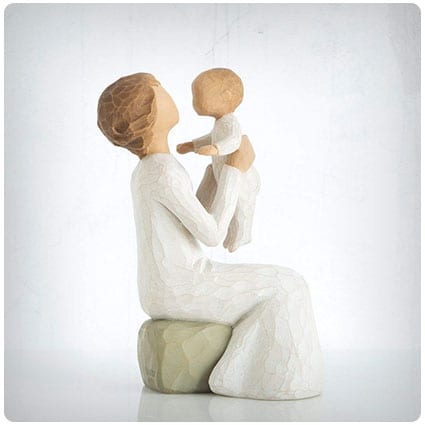 Willow Tree Grandmother Hand Painted Sculpted Figure
There's something special about the relationship between a grandma and her grandchildren. Even though she's been through parenthood herself, it's almost as though she's starting over with her grandkids (and only gets to enjoy the good parts!) This Willow Tree sculpture shows that relationship in a really simple yet moving way.
$37.95
---
Life happens and sometimes families have to move away from each other. But that doesn't mean that grandparents can't have a good relationship with their grandchildren. This pen pal set will make it easy for your children to keep in touch with your parents in an old fashioned way.
$24.00
---
Cucina Della Nonna Kitchen Sign
It's well known that Italian Nonnas have the most delicious recipes which they'll rustle up in the kitchen. They just love to feed! If your grandma is Queen of the Kitchen, this "Nonna's Kitchen" sign will be the perfect accessory for the heart of her home.
$55.00
---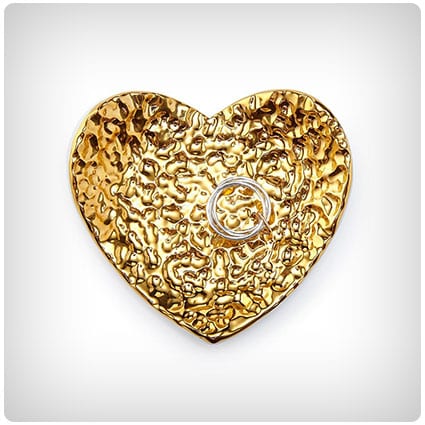 Hammered Gold Heart Ring Holder
Small jewelry and rings need somewhere safe to be kept otherwise they could go missing at a moment's notice. This beautiful gold plate is heart shaped and will hold your loved one's precious jewelry safely; every time they put on their favorite piece, they'll think of you.
$60.00
---
It doesn't matter if you live in a tiny apartment with no yard, you'll still be able to grow delicious and nutritious microgreens with this vertical garden. As long as the base is filled with water and there's some form on light, you'll get sprouts appearing in no time.
Prices vary
---
Nana Gift Vintage Lace Rose Vine Jewelry Holder
Your nana could use this for her jewelry or as a display dish; the possibilities are endless. It's made from clay with floral lace impressions which are made from vintage lace being pressed into the clay. It's beautiful, and each dish will be one of a kind as they're all hand sculpted.
$44.00
---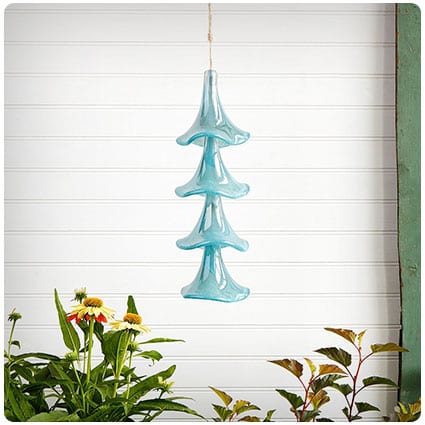 Petunia Hanging Garden Sculpture
Perfect for a lovingly tended to garden, this glass blown ornament will look gorgeous as the light catches it and the gentle summer breeze makes it spin. The pale blue blossoms will definitely get noticed by anyone who comes to visit and chances are that they'll want one, too!
$40.00
---
Breadmaking is a lot of fun but it can create a lot of mess, from simply measuring the ingredients to kneading the dough. You won't be able to stop baking your own loaves with this one bowl bread maker; you can measure, mix, knead and bake in the same silicone bowl.
$40.00
---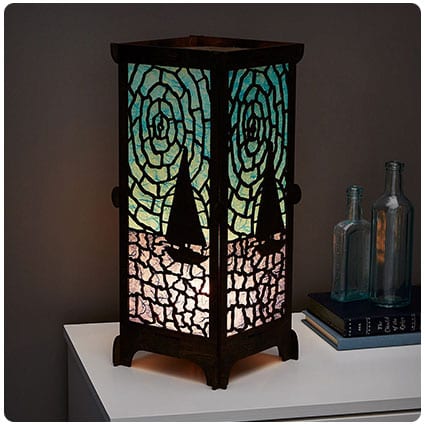 Is there anything more beautiful than seeing the sunlight bouncing off the ocean? This handcrafted birch lamp aims to recreate this amazing view in your home, no matter how far away you are from the sea. It would make a wonderful gift for anyone who is a fan of the big blue.
$89.00
---
It's almost part of the job description as a grandparent that they get to look after their grandkids every once in a while while mom and dad enjoy some time off. But if they've forgotten how exhausting children can be, this mug will be the perfect thing to drink their morning coffee from.
Prices vary
---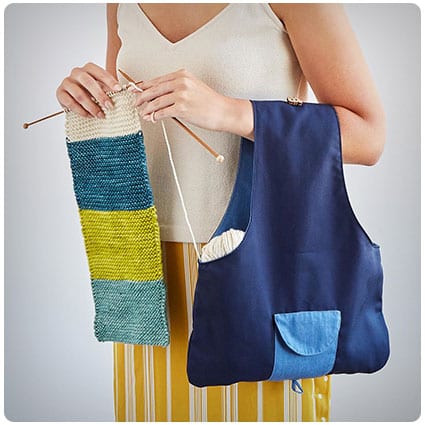 Knitting has become very popular recently, whether you're young or old. Use this travel knitting bag for knitting on the go to store your needles, wool and latest project in. It's made from a blend of organic cotton and recycled plastic bottles so you'll be doing your bit for the planet while making a new scarf.
$35.00
---
---
---
---
---
---
---
---
---
---
---
---
---
---
---
---
---
---
---
---
---
---
---
---
---
3 Sweet Diy Gifts for Grandparents
---
---
---
(You may also like: 28 Timeless Birthday Gifts for Grandma (These are So Sweet!))