When choosing a gift for young girls, you want something they'll love and which has a personal touch. This list of personalized gifts for girls has some amazing present ideas which can all have their names added, which will let them know that you thought about them even more when choosing their gifts.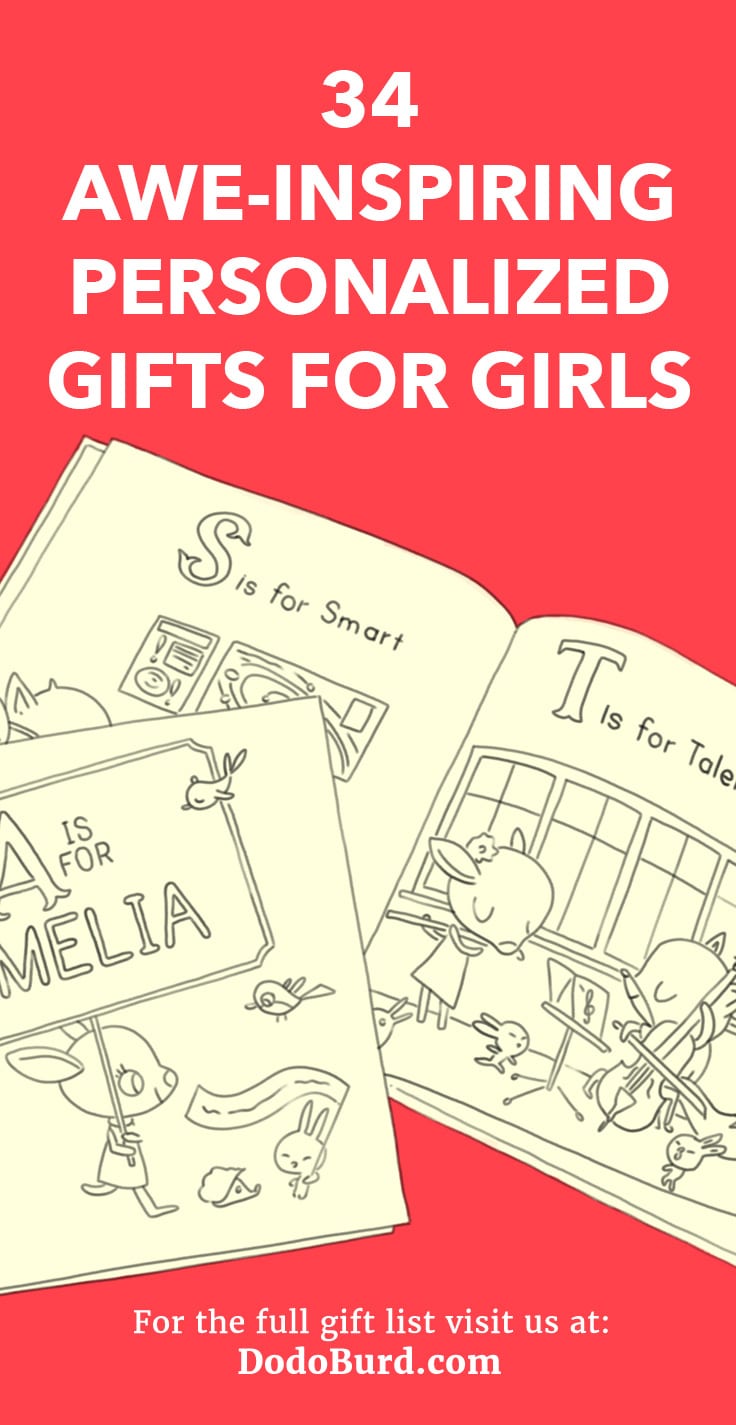 Girls should be taught how to feel confident in themselves from a young age. This personalized book is perfect for doing just that; it's filled with an A-Z of positive traits with accompanying illustrations, so whenever she feels down, she can look at this and remind herself of why she's awesome.
$35.00
---
Personalized Storybook Pillow Amazing
This adorable cushion would make a great decoration for your daughter's room, especially if she loves reading. You're able to customize it with her name and adjective, along with a drawing of her, plus a "review" from you on the back (it's really just a doting message).
$120.00
---
If your little girl is at the age where she wants to go for sleepovers at her friends' houses or even to visit Grandma, she needs her own duffel bag with matching cosmetics case. This gorgeous one is embroided with a beautiful butterfly and you can add her name so she won't lose her items.
$39.99
---
I Can Change The World Personalized Name Book
Empowering your children is essential for them to grow up and become confident adults. Personalize this book and show her that she can change the world on her own, just by being herself, and remind her that a little bit of kindness goes a long way.
$29.99
---
Personalized Goodnight Little Me Book
Reading your children bedtime stories can be the most enjoyable part of the day, and it helps them to wind down enough to get a good night's sleep. With this named book, you'll be able to send them off to sleep so they'll wake up the next morning refreshed and ready to enjoy the day.
$35.00
---
Personalized My Very Own Name Book
Not only will this book teach them how to recognize their name and spell it, but there's also an animal encyclopaedia at the end, so they'll be able to learn all the different animals in the book which helped gather the letters needed to spell her special name.
$35.00
---