Iron and candy are the traditional 6 year anniversary gifts, but did you know why? Well, candy represents the sweetness of a marriage, while iron symbolizes the durability. Whichever trait you want to celebrate, do it in style by choosing one of the gifts from this list, which are all unusual, thoughtful, and long-lasting. Apart from the candy, that'll be gone in no time!
Big City Hearts Candy Gift Basket
If you thought the marriage was sweet up until now, it's about to get even sweeter with this magnificent Big City Hearts candy gift basket that's crammed with sugary goodness.
Prices Vary
---
---
---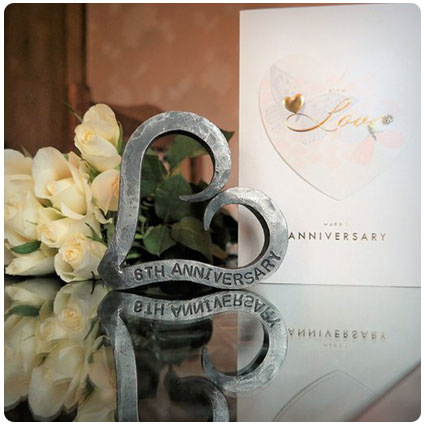 Hand forged in a traditional coke forge, this 12" x 12" iron heart is carefully shaped from a single bar, and then personalized with '6th anniversary' along with your own chosen details.
Prices vary
---