Your fun and loving hubby deserves something new and fun this year, don't you think? So it's about time you took a look at these awesome and unique birthday gifts for husbands. We have something for everyone; the baseball fanatic, the home-chef, and even the history obsessed.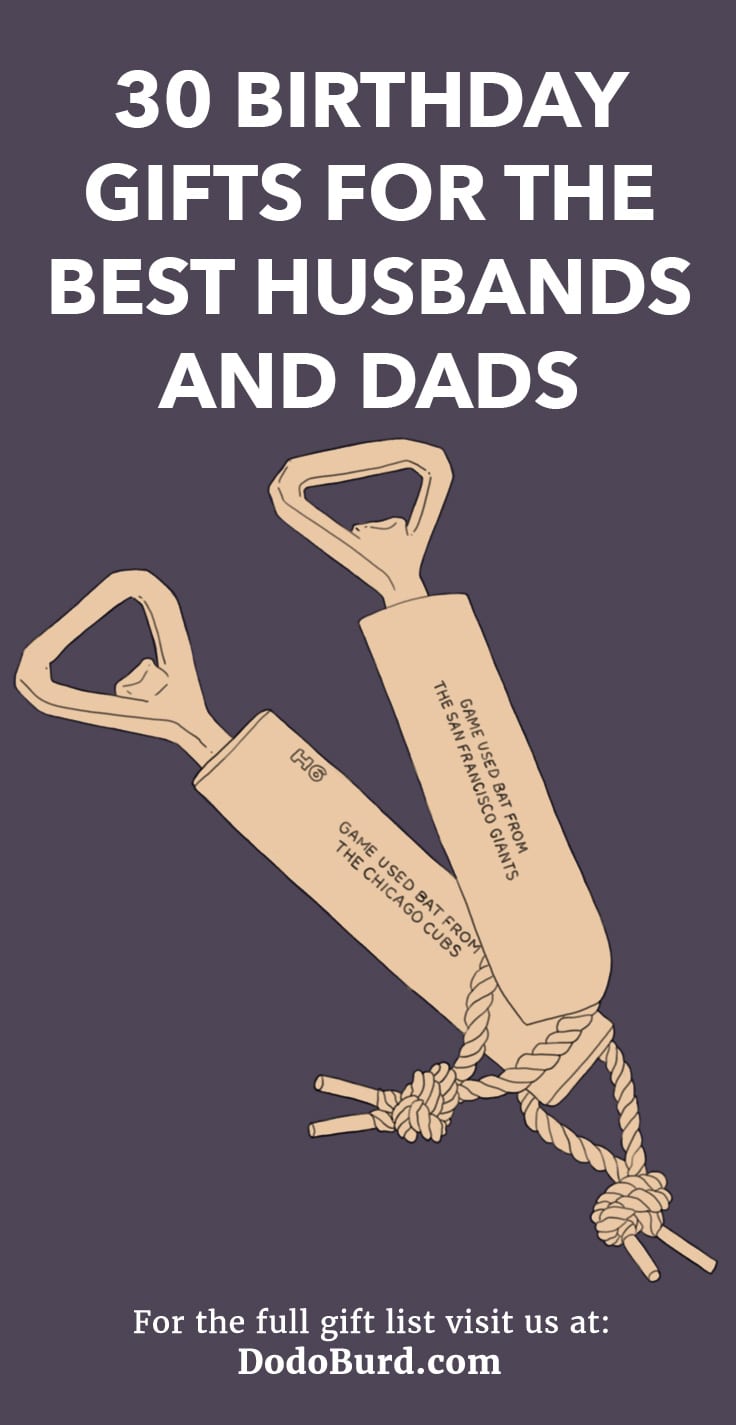 Game Used Baseball Bat Bottle Openers
If he's obsessed with baseball, these game-used baseball bat bottle openers are definitely going to be a 'hit'. No matter his favorite team, there is a beautiful handmade bottle opener waiting just for him. They also come in a lovely gift box with a cool story card and instructions for its unique hologram number.
Prices vary
---
Areaware Star Spangled Spatula
Every chef deserves the best tools, so it's only fair you treat him to this Areaware Star Spangled Spatula. What makes it special, you ask? Well, this spatula is made with incredibly durable solid walnut and stainless steel, so it will last throughout years of constant use while looking as good as new.
$60.13
---
Do you and your partner ever get the urge to just take off on a weekend adventure every now and then? Well, now you can with this awesome truck bed tent from Rightline. You can literally head off wherever you like; just set the tent up on the back of your truck and you're good to go.
$179.95
---
Frank Lloyd Wright Graycliff Cufflinks
If he adores good architecture he's most likely heard of Frank Lloyd Wright's work, including his most popular buildings at Graycliff estate, AKA The Jewel of the Lake. These wonderful cufflinks consist of copper that was found during Graycliff's restoration, meaning each pair is truly unique – making this a fabulous birthday gift for husbands.
$170.00
---