The love between a mother and her boy is unique – she's the first woman he ever loved, and as we all know, we never forget our first love! Celebrate that unbreakable bond with one of these birthday gift ideas for Mom from sons, which spells out to her exactly how important she is in your life.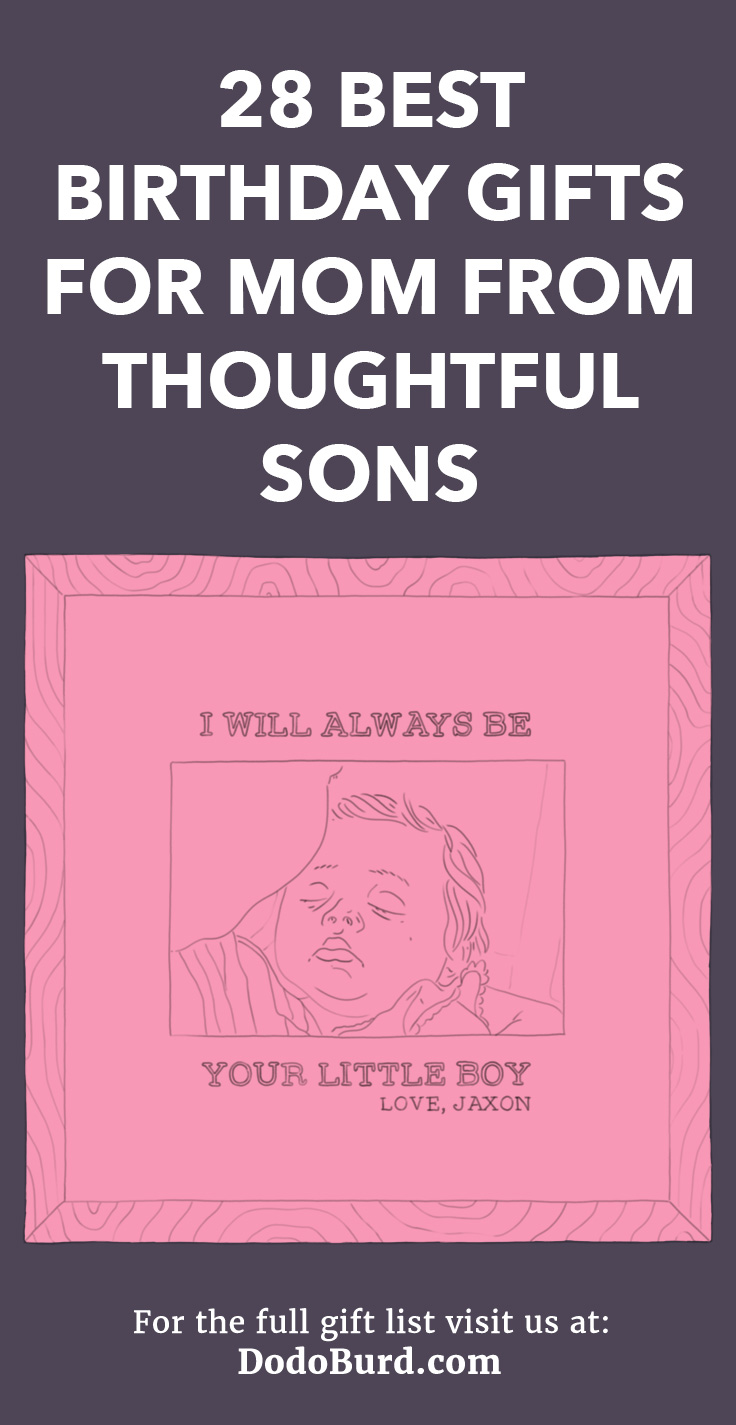 This copper bracelet makes a beautiful birthday gift idea for a mom from her son, as it comes with the simple inscription 'God gave me you' with an optional engraving inside.
$37.00
---
Framed in gray wash mahogany, this unusual picture features 'pebble people' along with other items found on the beach – such as shells, wood, and flowers – to create a unique family portrait.
$100.00
---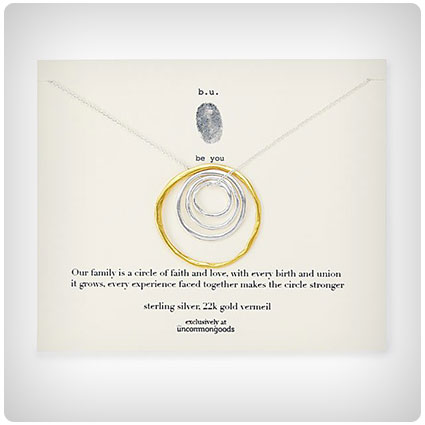 Circle of Life Nesting Rings Necklace
With up to 4 sterling silver rings to represent her children, this gold vermeil 'mother' ring depicts a mom and her family, and hangs on an adjustable sterling silver chain.
Prices vary
---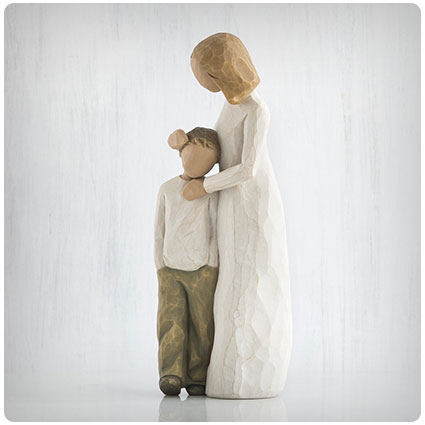 Willow Tree Hand-painted Sculpted Figure
This beautiful Willow Tree hand painted resin statue has been cast from an original Susan Lordi sculpture and perfectly captures a tender moment shared between a mother and her son.
$37.95
---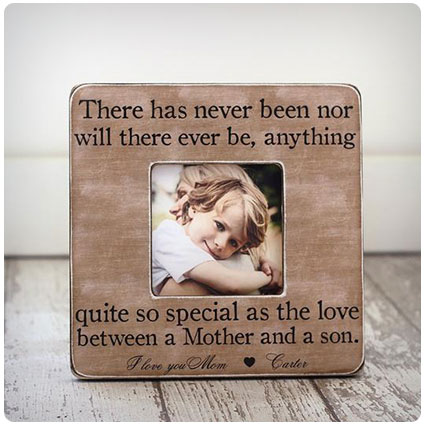 Love Between a Mother and a Son Quote Frame
Choose her favorite photograph and place it in this gorgeous frame which celebrates the love between a mother and her boy, and can be personalized with your very own words.
$24.95
---
Give Mom something unique to bake with this oven tray which holds 14 spoon shaped cookies, brownies, or even chocolate spoons for eating or stirring with a delicious twist.
$18.00
---
Mama and Baby Elephant Pendant Necklace
Elephants are strong yet gentle, and fiercely protective of their young – just like a mother. Pay tribute to her dedication and love with this sterling silver mama and baby pendant and chain.
$38.50
---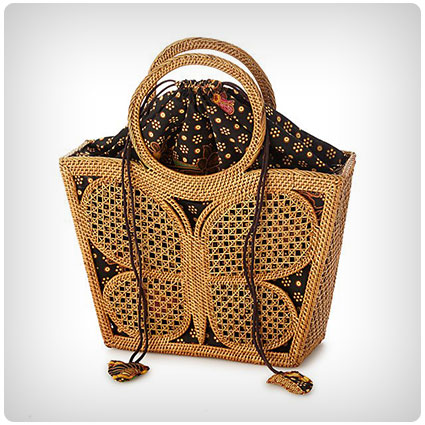 Butterflies may be fragile, but this handmade butterfly bag is anything but! Woven from volcanic grass and lined with colorful fabrics, this bag makes for a gorgeous one of a kind gift.
$98.00
---
With enough seeds for 5 grow cycles, this lavender growing pot contains everything needed for a healthy, thriving indoor lavender bush, including a handmade ceramic pot to match the blooms.
$34.00
---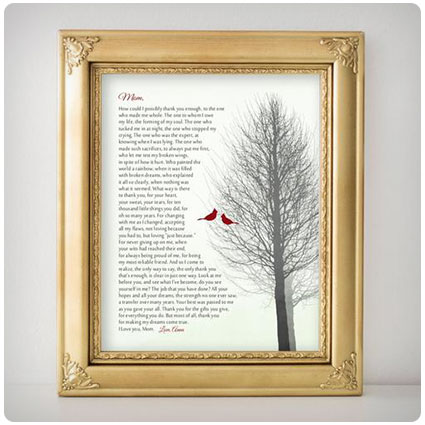 Whether in print or canvas form, this poem is guaranteed to bring a tear or two to your mother's eye as she reads it on her birthday. Comes ready to frame.
$20.99
---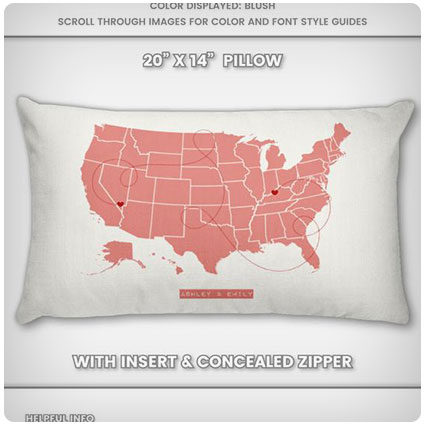 Even when you're far away this sweet little cushion will bring you closer, as it is printed with a map of the USA, with up to 4 locations marked with a heart.
$47.99
---
Available in 4 different finishes, this adorable swallow bangle comes with up to 4 charms which can each be hand stamped with the first initial of a child or grandchild.
$24.95
---
Family Moon and Stars Necklace
If you love your mom to the moon and back, this delightful moon pendant will remind her on a daily basis, with up to 4 brass birthstone stars to represent her kids.
Prices vary
---
With up to six star maps included, this wooden print comes with a special message for your mother, along with the constellations of her children on the day they were born.
$34.95
---
Personalized All Heart Bangle Set
Mom holds you all within her heart, which is exactly what this gold-fill wire heart does with up to 5 sterling silver bangles, each stamped with a child's name, date, or special word.
Prices vary
---
Whether she has one, two, three, or four children, there's a mug here for her! Choose from elephants, fawns, cubs or ducklings to represent her family on her morning cup of coffee.
$38.00
---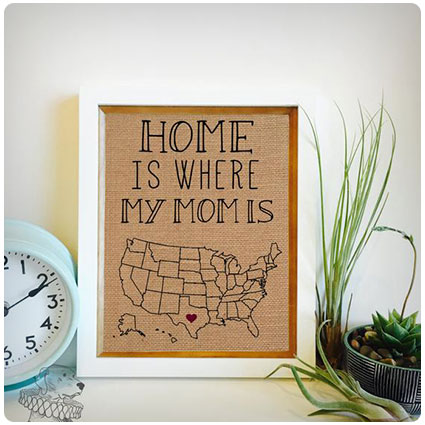 Heart…Mom…both the same thing, which is what this burlap print depicts with its cute message and map of the states, with Mom's home state marked with a little red heart.
$17.00
---
Always a leader, the matriarch of the family is lovingly depicted in this whimsical necklace that shows a sterling silver mama bear followed by up to 5 bronze cubs.
Prices vary
---
Mom's Hand Stamped Coffee Spoon
Whether she likes her coffee strong or weak, this spoon (available in teaspoon or tablespoon size) comes hand-stamped with the words 'Mom's coffee spoon', filled with nontoxic paint for readability.
$17.50
---
Personalized Portrait Coffee Mug
The perfect birthday gift idea for moms, this ceramic mug comes with up to 2 people and 2 pets printed on from a favorite photograph, and is microwave and dishwasher safe.
$44.99
---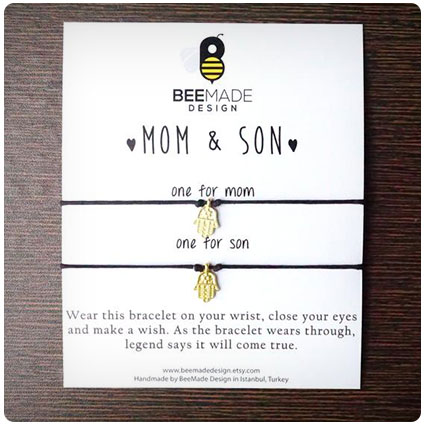 This birthday gift is meant to be broken, because legend has it that the wearer's wish will come true when it breaks. This one comes with matching mom and son versions.
$8.00
---
I'll Always Be Your Baby Custom Cuff Bracelet
Remind Mom that you will always be her baby with this cute bangle which comes in 4 different metal options and the chance to have a short message stamped inside, too.
$23.99
---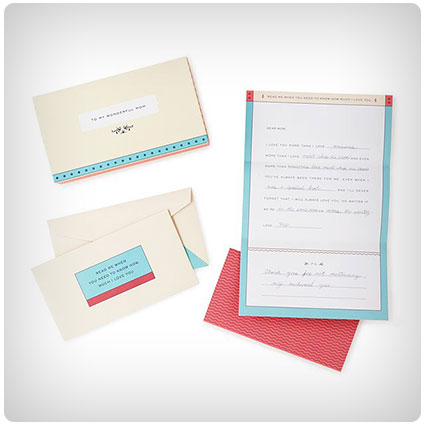 These hand written letters will be invaluable to Mom in years to come, as they are labelled with specific times to read them, such as when she's really missing you.
$16.00
---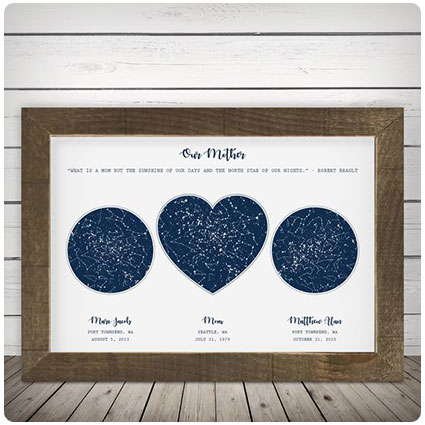 Mothers are always the center of their children's worlds, and this constellation map print shows just that, as her chart is in the middle, with her loved ones' charts surrounding her.
$39.99
---
What I Love About Mom By Me Book
Small enough to carry around, this little book is filled with prompts for you to fill in, telling your mama all the things you love about her, and why.
$10.00
---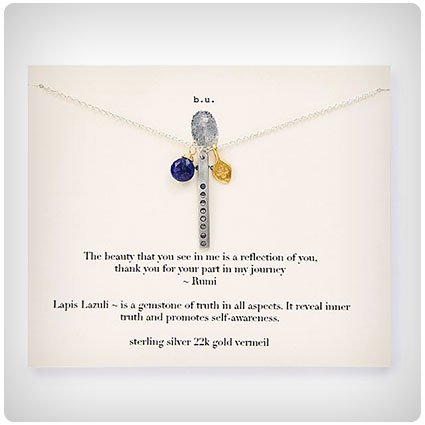 Thank You For Your Part In My Journey Necklace
You wouldn't be who or where you are today without her, which is what makes this necklace such a perfect birthday gift idea for Mom, from you, her son.
$55.00
---
Cute and unique, this portrait will take pride of place on Mom's wall, and make her smile every time as she looks at the customized drawings of her own special family.
Prices vary
---
3 Heartwarming Diy Gifts for Mom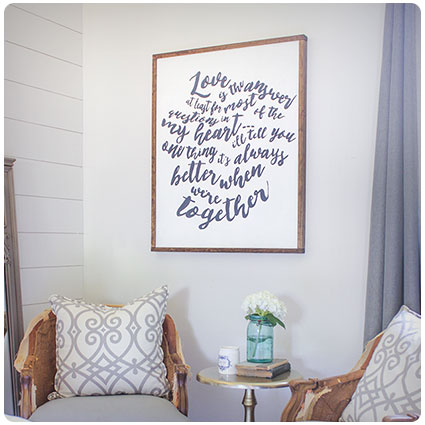 This DIY picture may take a steady hand, but it will be worth it as your mom ends up with a totally unique piece of word art to hang on her wall.
---
Power up those tools to make this rustic and utterly charming wood and glass bottle vase, which features a row of glass bottles in a gorgeous wooden stand.
---