Turning 50 is a massive milestone and one we all have to accept as we get older. Whether they're looking forward to the prospect or dreading it, give them a chuckle with one of these 50th birthday gifts, which are both hilarious and heartwarming.
For the half centurion who likes to be a bit fruity with their language, this hilarious mug gives a new definition to the "F Word". It's also available in two sizes.
$10.99
---
Meaningful gifts are often the best and there's no better way to celebrate your favorite person turning 50 than with this historic book, detailing how history has changed throughout their life.
$100.00
---
---
---
Fifty and Fabulous! Personalized Bracelet
This aluminum bracelet might look simple but you can turn it into a meaningful piece of jewelry with the option to add a personalized message on the inside.
$28.00
---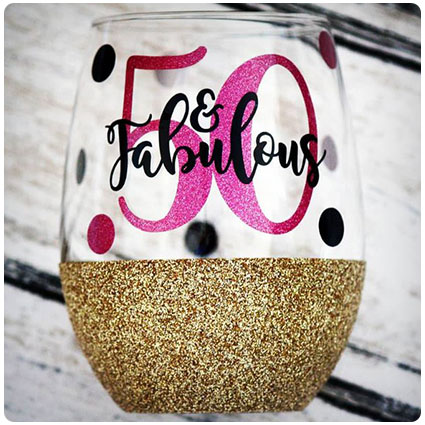 50 and Fabulous Glitter Wine Glass
For some, turning 50 will invoke feelings of fear and dread. Help them drown their sorrows with this glittery wine glass with the words "50 and Fabulous" across the front.
$10.00
---
Personalized 50th Birthday Memory Locket Necklace
There's nothing nicer than receiving a unique present for your birthday. This personalized locket can be made with your special friend in mind, even down to choosing their birthstone.
$16.95
---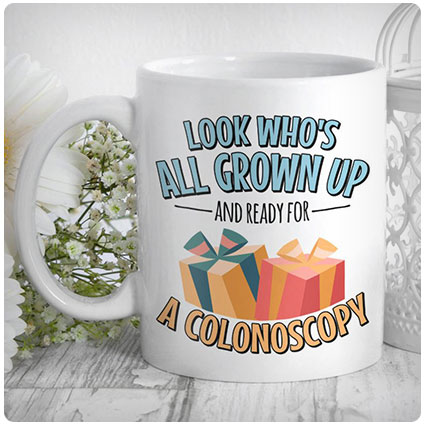 One of the biggest things you should celebrate when turning 50 is that you're able to get a colonoscopy! Let every 50-year-old know they should get theirs with this gag mug.
$14.99
---
---
---
---
---
---
---
---
---
---
---
---
---
---
---
---
---
---
---
---
5 Thoughtful Diy 50th Birthday Gift Ideas
---
---
---
---
---