Are you looking for the perfect Christmas gifts for moms that don't get good sleep? We have put together this helpful list of gifts that are either going to help her to get more sleep, or just make her feel a little more relaxed and a little less sleep deprived. Whether you are looking for something practical or just something to make her feel special there is sure to be a perfect gift among the choices below.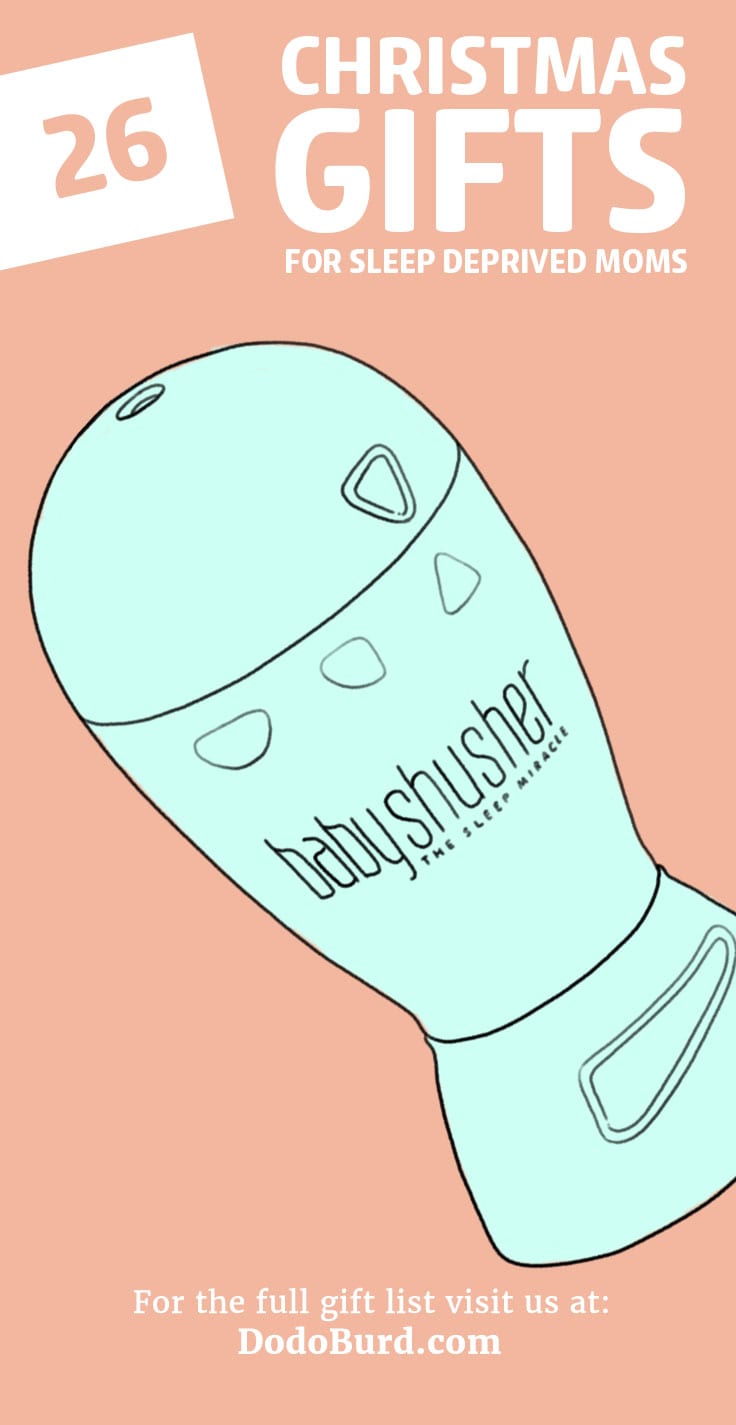 ---
Baby Susher Sleep Miracle For Babies
Sometimes, the best type of gift to give a tired mom is not something for her, but for the baby. Or, more specifically something to help soothe the baby allowing her to get some much needed rest! This Baby Shusher device has been hailed as the 'sleep miracle' for babies! It soothes even the fussiest of babies with a soothing, rhythmic 'shush' sound. When baby sleeps, mommy gets to sleep too so this is one gift she really will appreciate!
Prices Vary
---
Admittedly this one is a bit of a gag gift, but as long as you know your audience and you know that the mom you are giving this book to will not be offended by the cursing, this can be an ideal little pick me up that is going to give tired moms something to laugh about. It taps into how all tired parents feel when the kids just will not go to bed and it is humorously presented as a kids storybook. The right tired mom is going to love this, just make sure you give this gift wisely!
$7.12
---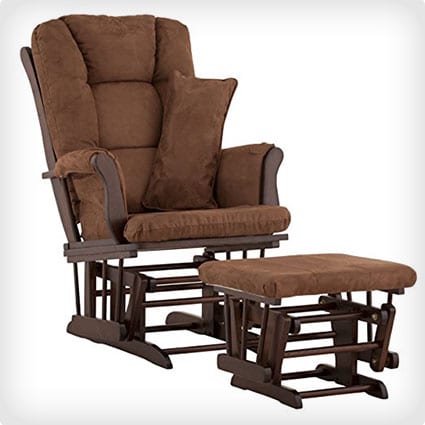 If you are looking for a gift that is going to stand the test of time then look no further than this beautiful glider chair with matching Ottoman. As a tired mom, she is really going to appreciate having somewhere comfortable to sit whether it is while nursing the baby during night feeds, or reading bedtime stories to toddlers who are adamant that they are not tired – this chair is going to be ideal. It really is a gift that will last for years to come.
Prices Vary
---
It is just one of those facts of life – once kids start coming along you have to give up your beauty sleep. Moms are magnificent creatures who seem to excel at living on the bare minimum of sleep, but that can take its toll on tired skin and eyes. This cooling and moisturising eye cream will go down a treat as it will not only soothe her tired eyes, but also rejuvenate her skin.
$29.99
---
One of the worst things about sleep deprivation as a mom is that it can cause crankiness and nobody wants to start taking it out on the kids as this is a sure fire way to make them even more irritable too! That's why even if you cannot sleep it is important to try and relax. This Lavender Eye Pillow is soothing and relaxing making it perfect for those tired moms who are running on empty! It can be chilled or heated and can help with relaxation or even to improve what little sleep she manages to get!
$10.23
---
---
---
---
---
---
---
---
---
---
---
---
---
---
---
---
---
---
---
---
---
---
8 DIY Christmas Gifts for Sleep Deprived Moms
---
---
---
---
---
---
---
---
(Read this next: 2017 Christmas Gift Ideas for Mom)