Most people go for the little envelope on top of their parcel long before they open their birthday gifts, so make sure it's not a disappointment by choosing a card which is so funny – or punny – that it might just make them wet themselves from laughing. Either that or age-related incontinence has set in!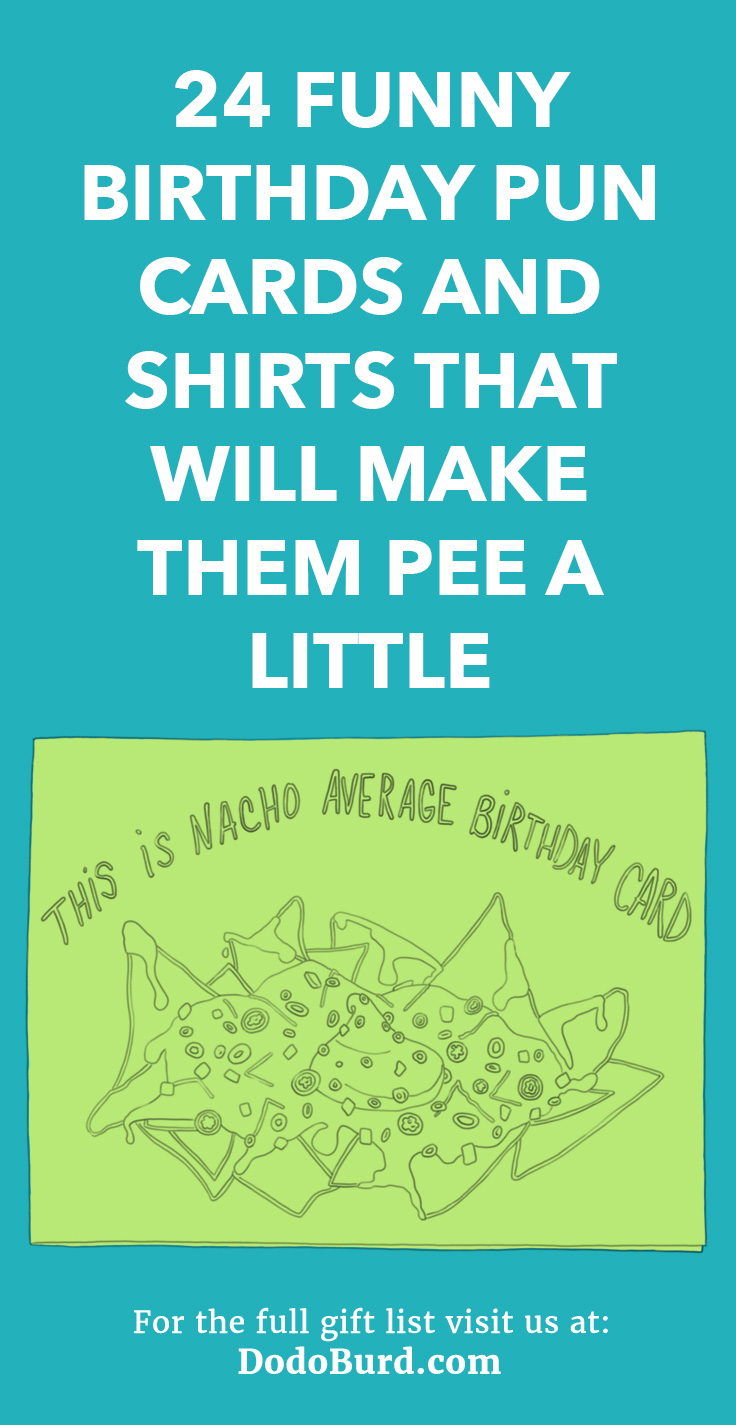 For lovers of nachos and all things Tex Mex, this card makes the perfect greeting to go with their birthday gift, and comes blank inside for your own personal message.
$4.50
---
If you want to ink-lude an awesome birthday card for the tat lover in your life, this gorgeous pair of swallows will really make their day. Plain kraft envelope included.
$4.04
---
Cute and humorous, this little birthday card features a bowl of delicious-looking noodle soup, and comes with the words 'Happy Birthday, Mo'Pho'. Perfect for food and kawaii lovers alike.
$4.03
---
If they're getting past-a their sell by date, this cute card should really make their day. Handmade, it features a pile of spaghetti on the front, and is blank inside.
$5.00
---
They'll be waking you up before you go go to thank you for this funny card, which features a caricature of the late and great George Michael on the front.
$4.03
---
If you know someone who gets you hot under the collar, this saucy greetings card will be just the thing to get them laughing on their next birthday.
$4.85
---
Does someone you know just adore Tater Tots? Well, they can have a whole load of them dished up on this birthday card, and they come in all sorts of guises, too.
$4.50
---
Happy Birthday to my Significant Otter
Otterly gorgeous, this turquoise birthday card shows two adorable otters holding paws and wearing party hats, and comes with a sweet little message on the front, too.
$4.50
---
Perfect for any sister, whether that's by blood or friendship, this card has the cutest little starfish on the front, smiling happily between fronds of colorful coral.
$4.50
---
It's time to get fruity! Give them a taste of the exotic on their next birthday with this handmade card which features a ripe looking mango on the front, along with a funny message.
$3.98
---
This greeting comes as a digital download, and will be delivered ready to print. Measuring 8 x 10", this poster says ' Go Shawty, it's sherbert day.'
$5.00
---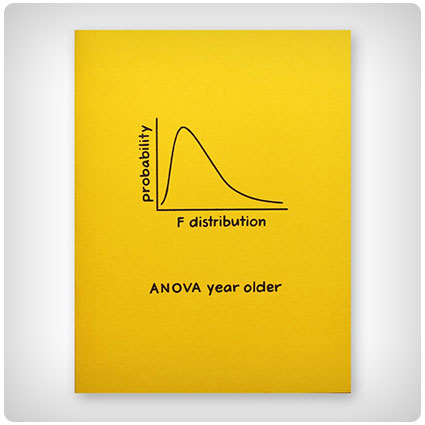 Statistics ANOVA Year Older Card
Whether you're a nerd or they're a geek, this bright yellow birthday card will appeal to anyone who enjoys (or even knows what is) the ANOVA statistical test. Matching envelope included.
$6.00
---
Send them a birthday greeting which doesn't succ-ulent with this handmade card which has not one but five pretty little cacti plants drawn on the front, and is blank inside.
$5.43
---
Happy Birthday to The Coolest Chick
This card will be a real feather in their cap! Handmade and measuring 4.25 x 5.5 inches, it's just perfect for the cool chick in your friendship group.
$5.00
---
Mmmm…there are oodles of noodles in this friendly looking bowl of Vietnamese soup, and there will be oodles of laughter when they open it, too. Arrives with envelope included.
$5.43
---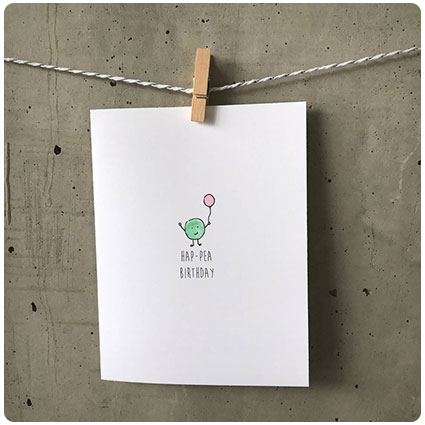 Hap-pea-ness is seeing your friend or loved one's face light up on their birthday, so add this adorable card to their birthday gifts for exactly that effect. Blank inside for personal message.
$4.65
---
Don't tie yourself up in knots choosing the perfect birthday card, just send this one which comes with a twisty pretzel on the front, and a fun play on words underneath.
$5.00
---
Have A Koala Tea Quality Birthday
How cute is this? Perfect for bear lovers and tea drinkers alike, if this card doesn't make them smile – especially if they're feeling down (under) about getting older – nothing will.
$3.03
---
If they're even half as happy to get this card as the tortoise on the front, you'll know you've chosen well! Handmade on matte card, it comes with an envelope supplied.
$4.50
---
It's Your Birthday! Llama Card
There's nothing more a-llama-ing than getting older, but this cute rainbow colored Alpaca will do his very best to put a smile back on their face this year!
Prices vary
---
They might not want to taco bout getting older, but they will want to taco bout this awesome card, which comes as a digital download, ready to be printed out.
$2.70
---
For lovers (or haters, if you want to be mean) of facial hair, this monochrome card features 3 impressive moustaches and comes with a choice of envelope colors.
$2.70
---