Buying birthday gifts for guys – especially if he's your best friend – is a lot harder than it is for girls, but with a little thought and preparation you can choose him something unique and interesting that he'll treasure. Whether he's into the big game or big beards, you'll be able to find him a gift here that he'll never see coming.
Made to be used, the tools in this vegan leather case are suitable for all of life's little (and not to little) emergencies – a great birthday gift for guys into DIY.
$30.00
---
Automatic Pan Stirrer with Timer
Simply make the sauce, set the timer, and this invaluable little gadget will stir the pot, leaving your man free to do other things, because we all know men can't multitask!
$25.00
---
The GoPro HERO is the must-have camera to record all his epic adventures, whether on land, air, or water, and comes with voice control so he can do it all hands-free.
Prices Vary
---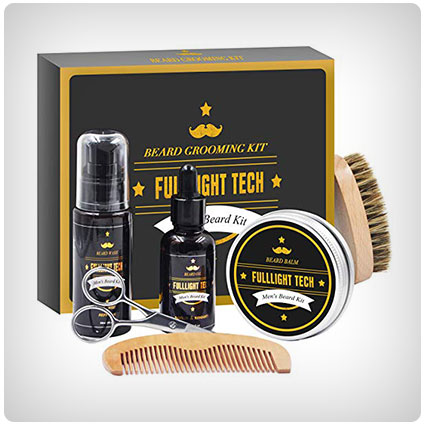 Whether he has a full-on beard or a barely-there goatee, this complete grooming kit will keep him looking, feeling, and smelling fresh. Includes all-natural beard-care products, scissors and a beard brush.
Prices Vary
---
Whether he's bored in the boardroom or impatient at the picnic, this portable game of cornhole will add an element of fun. Complete with mini beanbags, board, and adjustable launch pads.
Prices vary
---
Save him (or you) the task of cleaning up with this innovative beard bib (and beard-shaper comb), which attaches to the mirror with suction pads and catches all those pesky hairs.
$30.00
---
---
---
---
---
---
---
---
---
---
---
---
---
---
---
---
---
---
3 Diy Gifts for Guys
---
---
(You may also like: 32 Heartwarming Personalized Birthday Gifts for Grandma)