12 year anniversary gifts should, traditionally, be made of silk or linen – silk for the luxury of married life, and linen for the comfort that marriage brings. We've covered both bases here with a selection of beautiful gifts, from soft linen robes and 100% silk kimonos, to monogrammed handkerchiefs, and scarves which are made from the cocoons of moths who have naturally flown the 'nest'.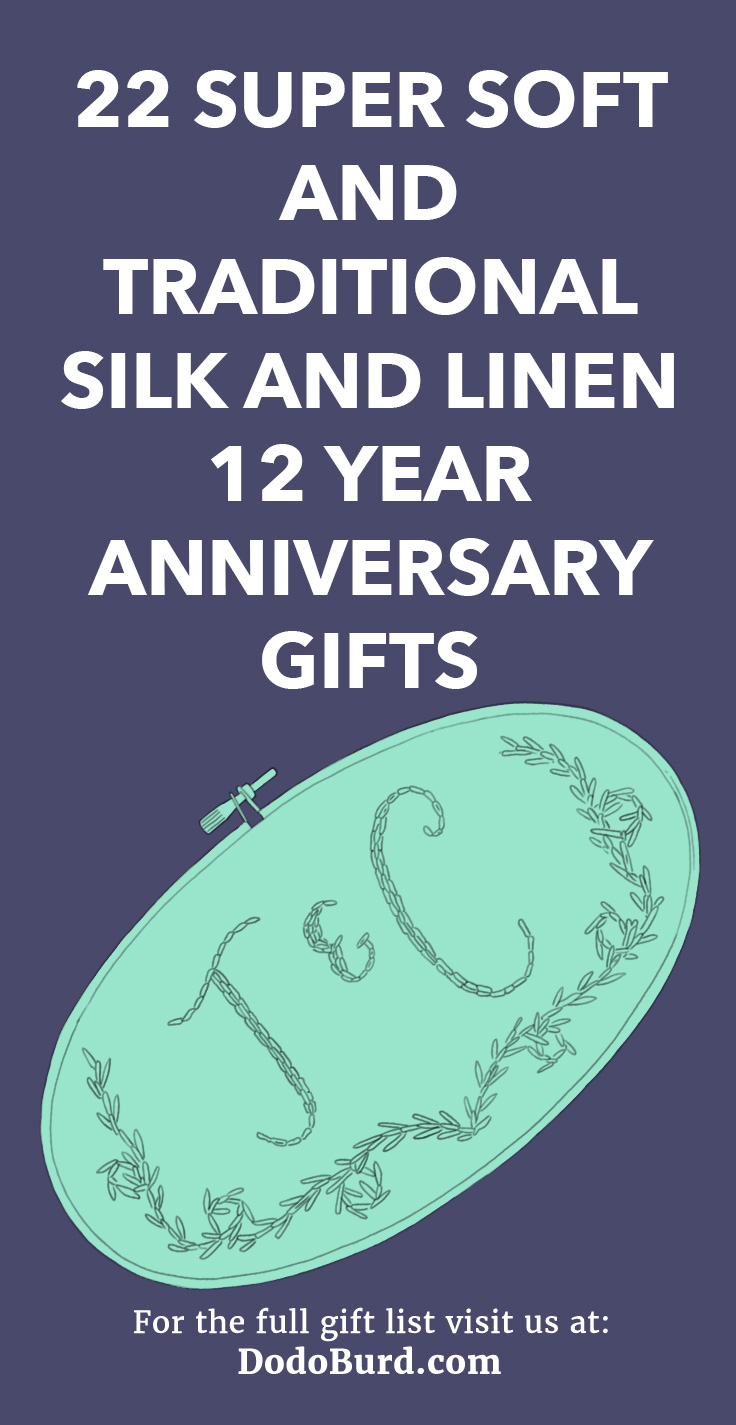 Linen Fabric Personalized Cross Stitch
You can have up to 10 characters (including family pets), included in this portrait that'll have the whole family in stitches! Measuring 8" x 10", it comes framed/unframed, or in a hoop.
Prices vary
---
Adventuring Together Custom Linen Map with Pins
Absolutely perfect for a 12 year anniversary gift, this linen map includes 10 push pens which can be laser engraved with milestones of your choice. Available in USA or world map formats.
$99.00
---
They can be literally wrapped in love with this silk scarf, which can be printed with more than 20 photographs for a beautifully unique gift idea. Various sizes and colors available.
$65.00
---
Personalised Secret Photograph Silk Tie
Choose from 7 stylish colors and he will receive a silk tie which hides a sentimental secret – a special photograph printed and sewn into the underside of the tie.
$41.27
---
Whether you choose linen or canvas, this pillow will arrive personalized with the lyrics of your special song, along with the couple's names and wedding date in a choice of fonts and colors.
Prices vary
---
---
---
---
---
---
---
---
---
---
---
---
---
---
---
---
---
3 Diy Silk and Linen Anniversary Gift Ideas
---
---