The very idea of a Secret Santa gift exchange at your office might be enough to give you a headache. Whether you've drawn the name of your favorite water-cooler hangout buddy, or a guy you couldn't pick out of a line-up who works in some obscure office 6 floors down, these gift ideas will bring a smile to the face of any co-worker, known or not-so-well-known alike!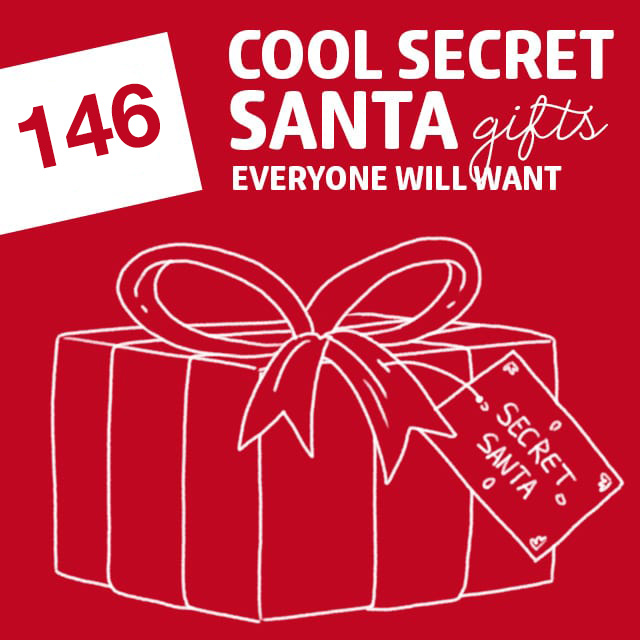 ---
Silver Duct Tape Mug Coffee Cup
Perhaps not all ideas are well-received at work, and we can often feel a bit invisible and useless at those weekly "strategy" meetings. That's where this quite humble genius ideas journal comes in! You know your ideas are pure gold…so might as well put them where they will be appreciated!
Prices Vary
---
You might have heard the buzz about this delightfully despicable card game lately. Fun for up to 6 adult players, 550 cards to choose from, and any number of outrageous, inappropriate, and awkward questions and answers abound. It's the perfect gift for your co-worker with the great (if snarky) sense of humor.
$25.00
---
There is only one rule in this game: no judgement. Other than that, it's a no-holds-barred romp down memory lane. Each time you play you'll have a chance to relive some of your life's most embarrassing and funny moments with your closest friends. But don't worry…they'll have to share too!
$29.95
---
A new twist on the classic Magic 8 Ball, and a fun new way to make those tricky decisions at the office. This magnetic decision maker is an ideal "desk toy" for those co-workers who never seem to grow up. Let them simply swing the pendulum and let the decision maker determine their fate (or their course of action at the next board meeting).
$16.72
---
Did you draw the Secret Santa name of a friend at work who is known for being a tad forgetful? Do you often find them at their desk littered with reminder notes of things to do? Then these adorable little habbit rabbits are perfect. The little pewter one stays with them, and the bigger blue one sits on or near what they're supposed to remember to do.
$25.00
---