Moms literally deserve to get the best Christmas gifts every year. And still, somehow, they end up doing the most giving, usually come up with the most unique gift ideas, and end up getting a standard piece of jewelry or clothing item in return… See anything wrong with this picture? If you are struggling to come up with unique 2019 Christmas gifts for mom and are sick of giving her the same boring gifts year after year, let us help you with our list of 100+ must-have mom gifts that won't leave her feeling underwhelmed this holiday.
---
It's been scientifically proven that coloring is a great stress reliever, for both children and adults, and this book is genius Christmas gift idea, made specifically for moms. With slightly irreverent humor, Mom can laugh at the highs and lows of parenting documented on the pages, and get rid of any residual stress the day has given her.
Prices Vary
---
Instant Pot Programmable Pressure Cooker
This pressure cooker is sure to hit the spot this Christmas. It combines 7 kitchen appliances in one easy to use cool kitchen gadget. There's 14 Smart Programs built in so cooking your favorite dishes will be so much easier, just press a button and you're away.
Prices Vary
---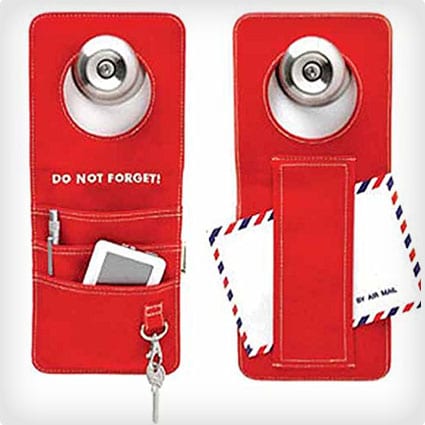 Moms are always in a hurry to get out the door in time, so ease her stress a little with this door knob organizer. With more than enough room to hold her specs, cell phone, keys and any other little bits she may need, she'll have everything to hand as she leaves the house.
Prices Vary
---
Does your mom need a cup of coffee before the madness of the day starts? Give her one of these glass mugs this Christmas, and she won't need to say a word. Mom doesn't have to yell, and no one gets offended!
Prices Vary
---